Good health... Great taste

We all want good health for our little ones. But then, we have to sometimes ensure that they are able to relate with what we are providing them. This might prove difficult, specially when we are trying to get them to brush their teeth. Introducing Bentodent Junior - a specially formulated natural kids toothpaste that not just takes care of kids' oral health but also satisfies their 'yummy' cravings.

Kids need love, not chemicals

As parents, we are extremely cautious about our kids being exposed to the outside world. Bentodent Junior ensures your child remains miles away from commercial Toothpaste chemicals and also forms healthy oral habits at an early age. It helps to create a solid foundation that thwarts plaque build-up and keeps harmful toxins out of their space
Natural Oral Care for Kids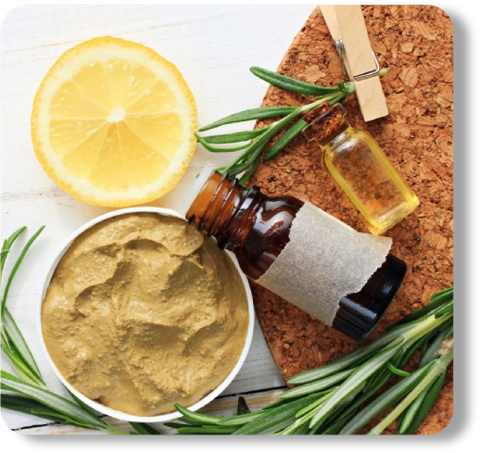 BENTONITE CLAY
MIXES EASILY WITH NATURAL INGREDIENTS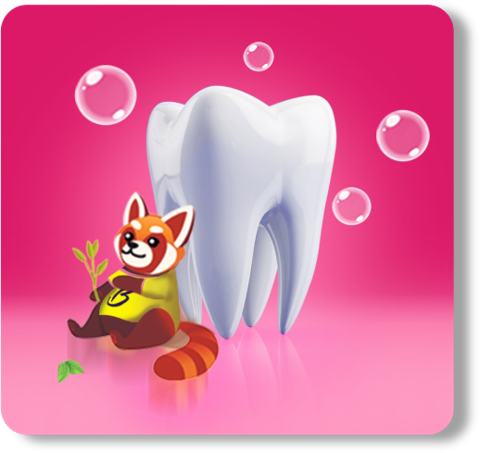 NATURAL FLAVOURS

ADD FUN TO THE EXPERIENCE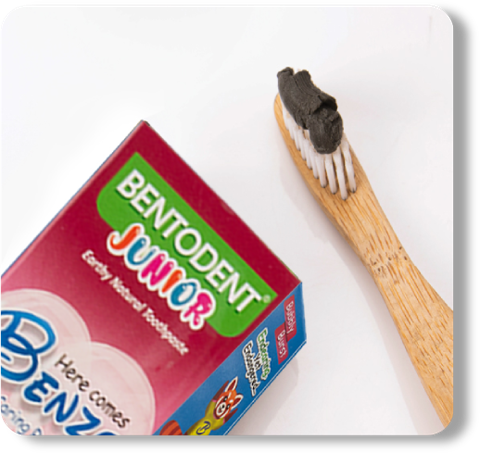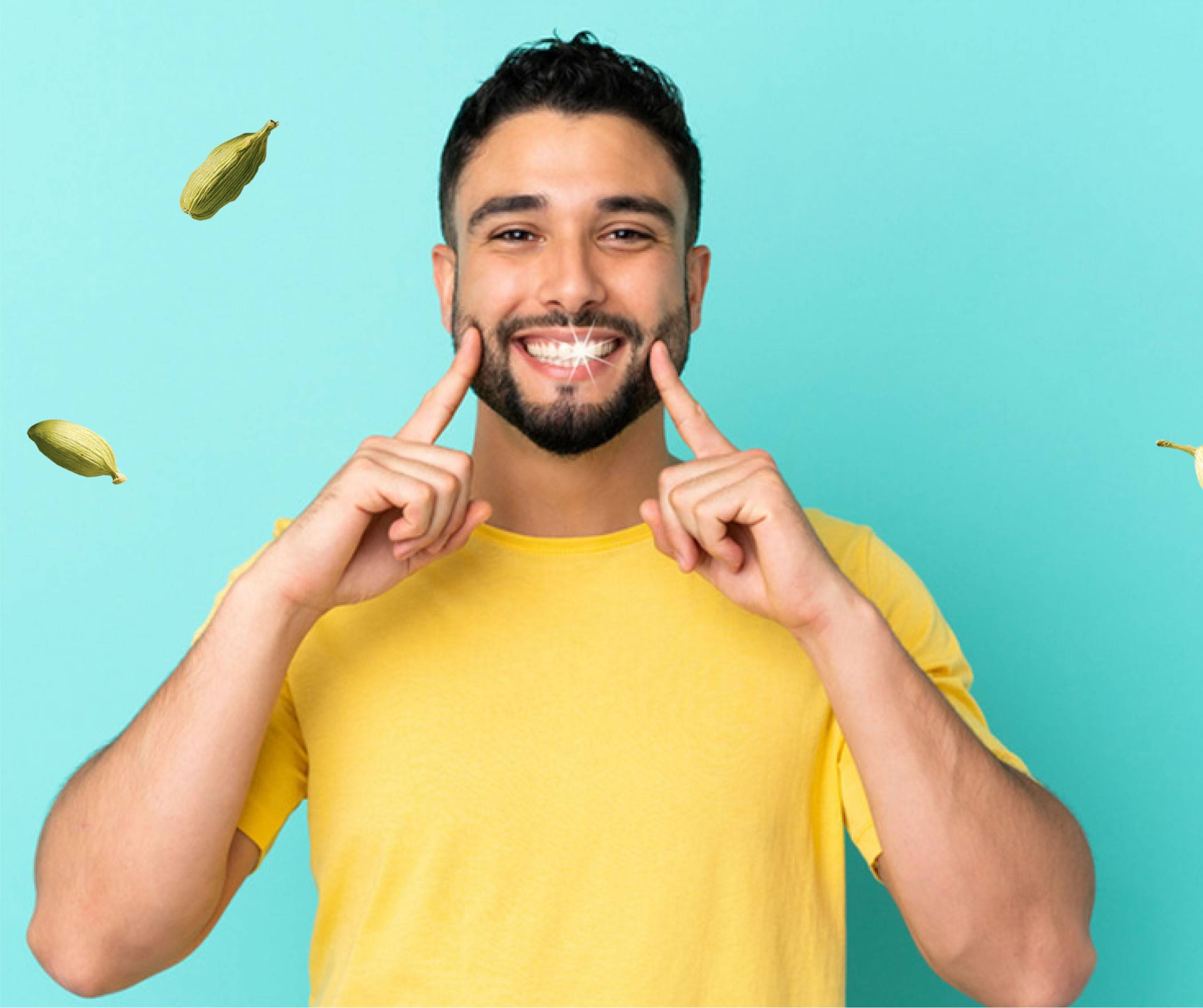 What's Making The Difference?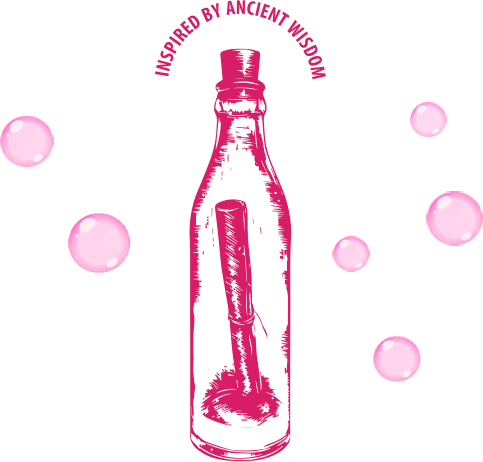 Research in the 'ancient' oral care space bring insights on how to maintain Oral health in a hassle-free & safe manner. We are formulating and re-introducing these infallible and time-tested methods in their new avatar
Benzo - the endangered Himalayan Red Panda represents the liveliness and purity of nature. We have brought him to the fold so that the kids can warm up to him and find their joy in nature. It is a small and exciting way to build a bond as well as a strong oral foundation for your children. You may expect to see Benzo talking about nature and oral care in the times ahead.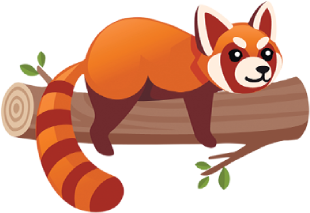 Power of Natural Bentonite Clay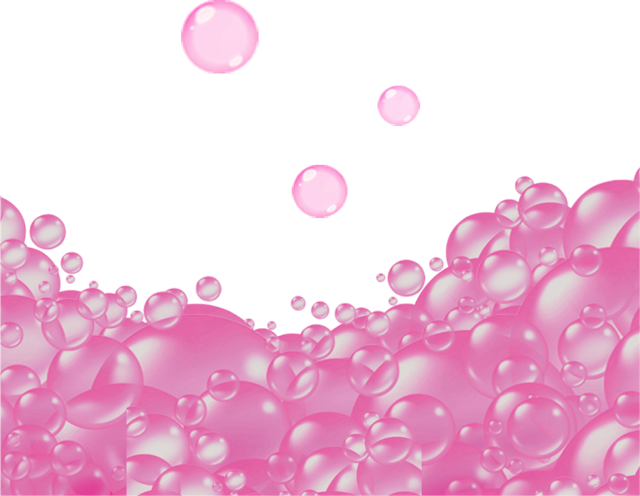 Research in the oral care domain has led us to explore and understand the workings of the Oral care system during the ancient times. The use of simple natural ingredients in particular ,holds a strong highlight.
This age-old, tried & tested earthy clay forms the crux of our Toothpastes. It combines agreeably with natural ingredients, in this case with exciting kid flavours to create a unique Toothpaste for kids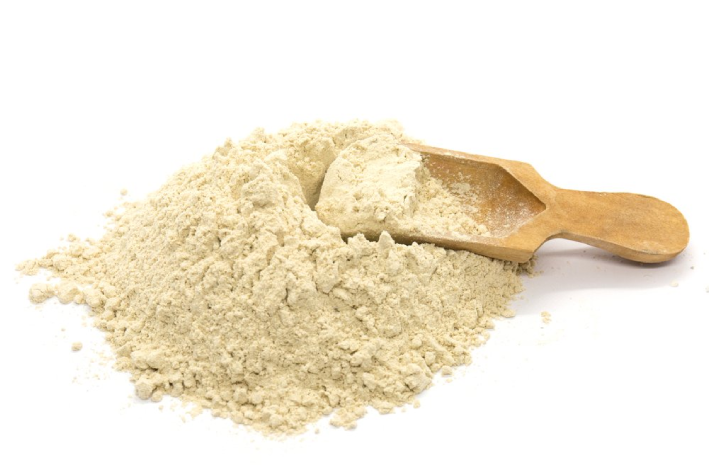 Bentonite Clay & Bubble 'Yum'

A combination your kids will find irresistible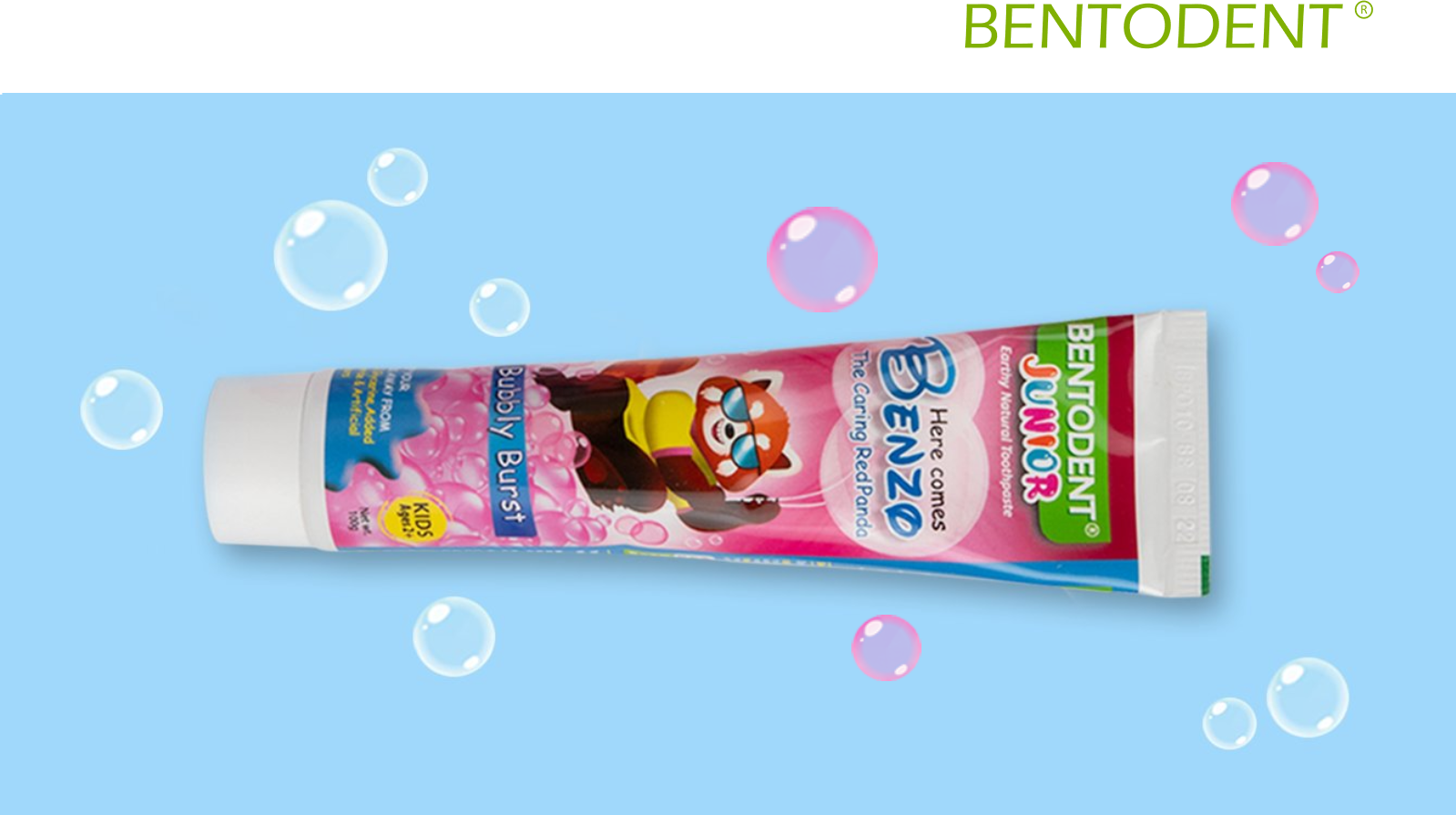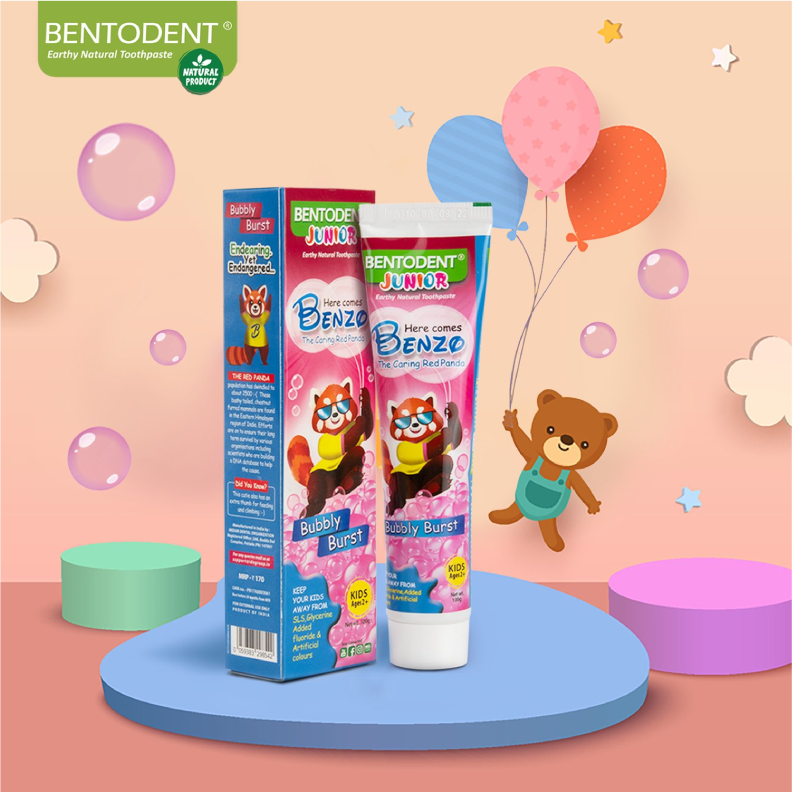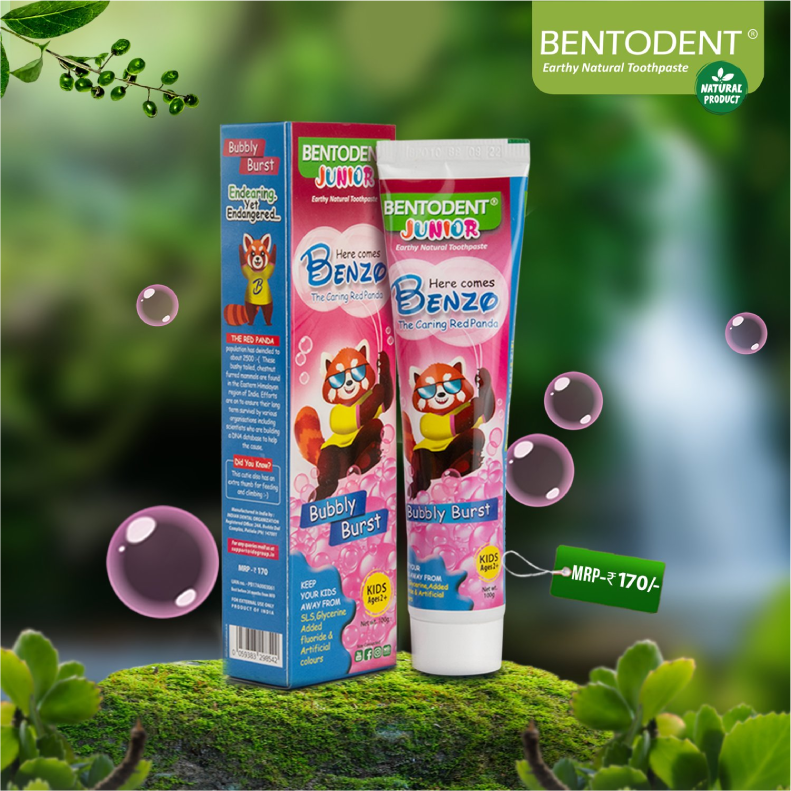 It was a harrowing experience
getting Raghav to brush his Teeth.
Not anymore.

"I brush with it sometimes Too"
You should have seen the face of my son
when I borrowed his Toothpaste. Love it!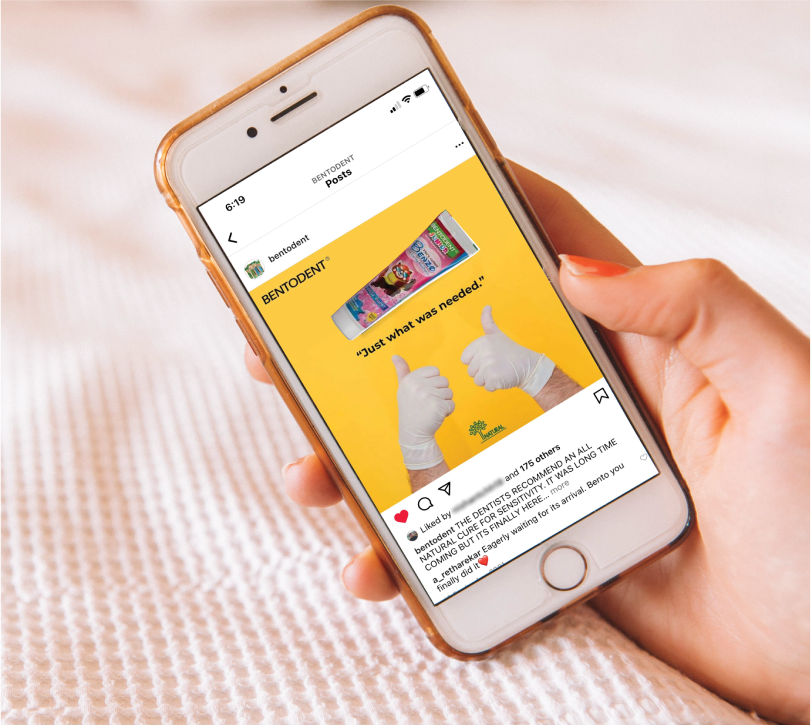 Bentodent®
Standard Toothpaste
Herbal Toothpaste
Sensitive Toothpaste
Powered By
Bentodent Clay
100% Natural
Multi-Functional Benefits
SLS & Fluoride Free
Artificial Colours Free
Toxic Chemicals Free