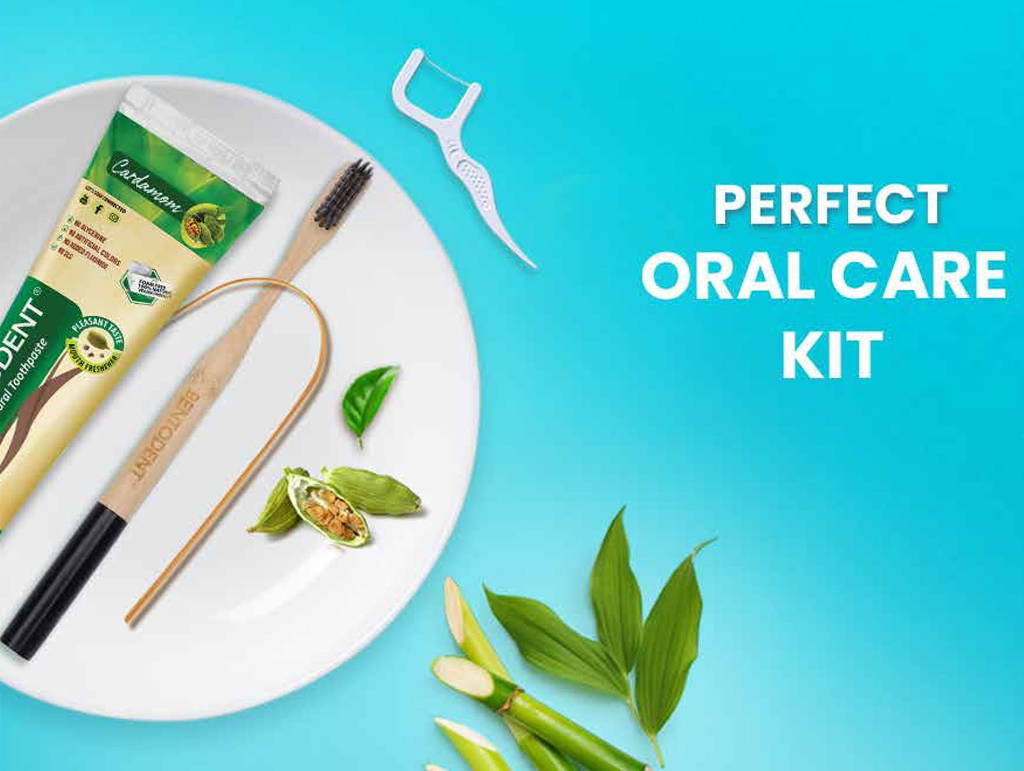 We are a team of dentists on a mission to help improve oral care of people using natural and sustainable oral care products. All our products are chemical free , made safe certified, vegetarian and safe to use for entire family including kids.
Proper oral care routine involves teeth cleaning with a 100% natural toothpaste using a plastic free toothbrush. Then comes the use of floss for cleaning in between the teeth. Proper flossing is equally important as brushing. Finally the last step , cleaning the tongue using bamboo tongue cleaner which helps avoid problem of bad breath

100% Natural & Sustainable oral care products - Safe for Mouth and Safe for Environment!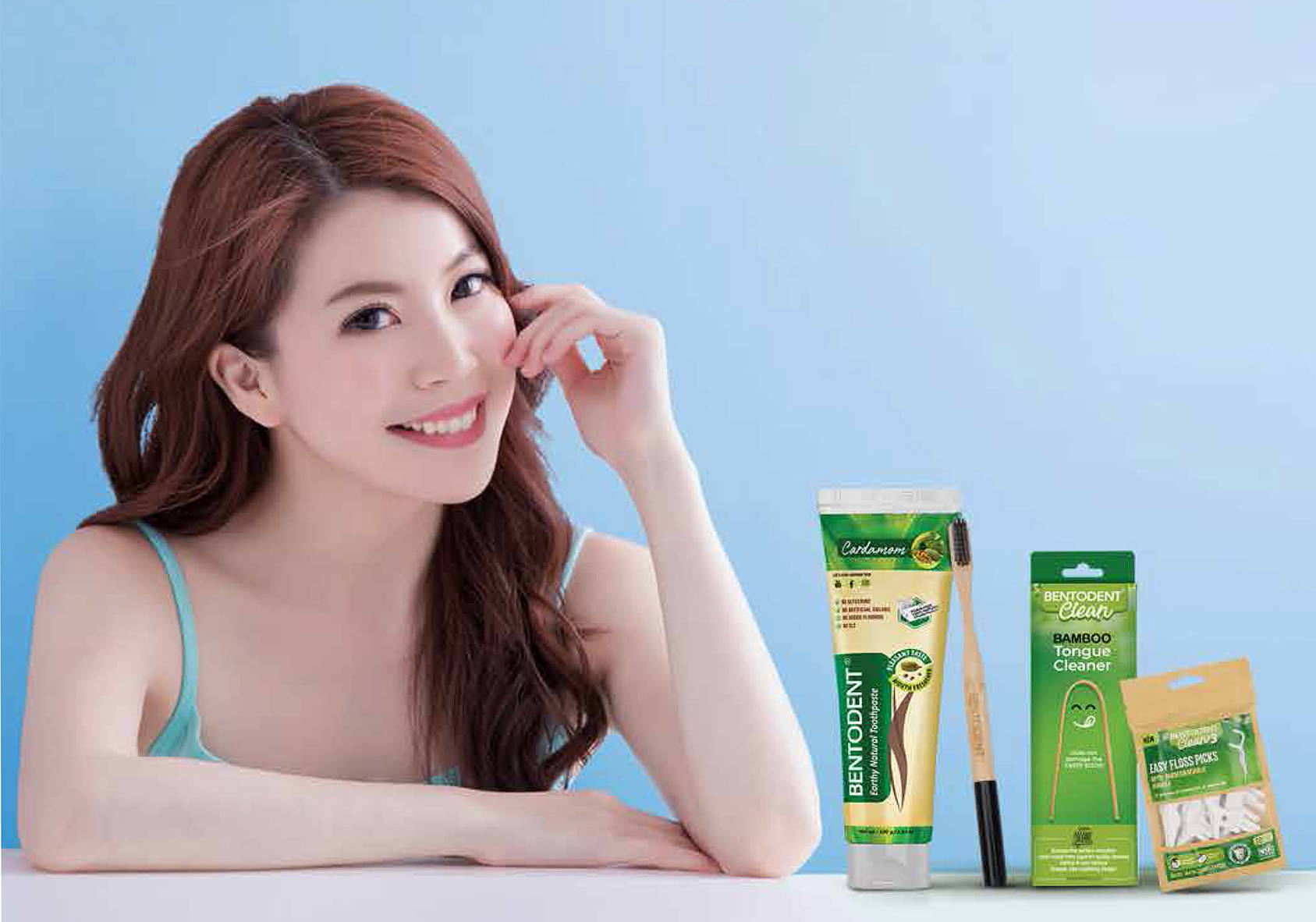 The ancient Indian herb has taken the world by storm!
What's Making Such A Big Difference ?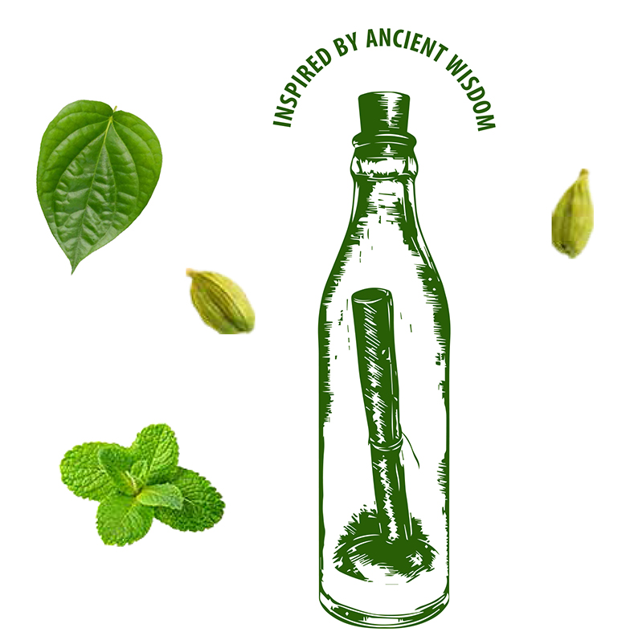 Research in the 'ancient' oral care space brings us effective insights on how to maintain Oral health in a hassle-free &safe manner. We are bringing these time-tested techniques on the table
Our Toothpastes are created with grass root elements. No artificial colors, flavouring or unnecessary foaming agents are being used. We are focused on bringing you a completely 'clean-green'Oral Care solution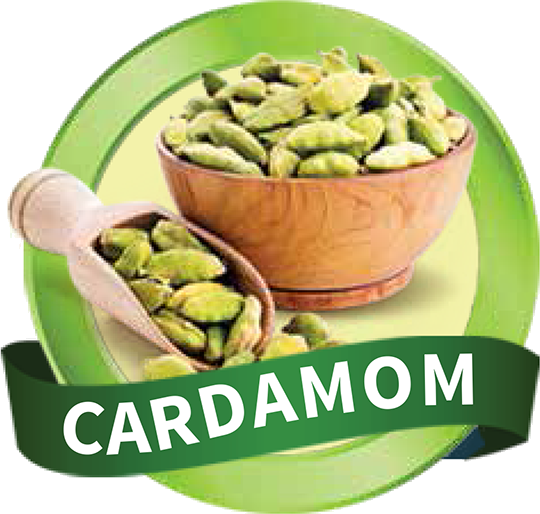 This age-old, tried and tested clay forms the foundation of ourToothpastes. It combines well with simple natural ingredients, in this case - Cardamom to create a uniqueToothpaste with powerful qualities

BRINGING YOU ONE OF THE MOST EFFECTIVE
'SUSTAINABLE ORAL CARE' SOLUTIONS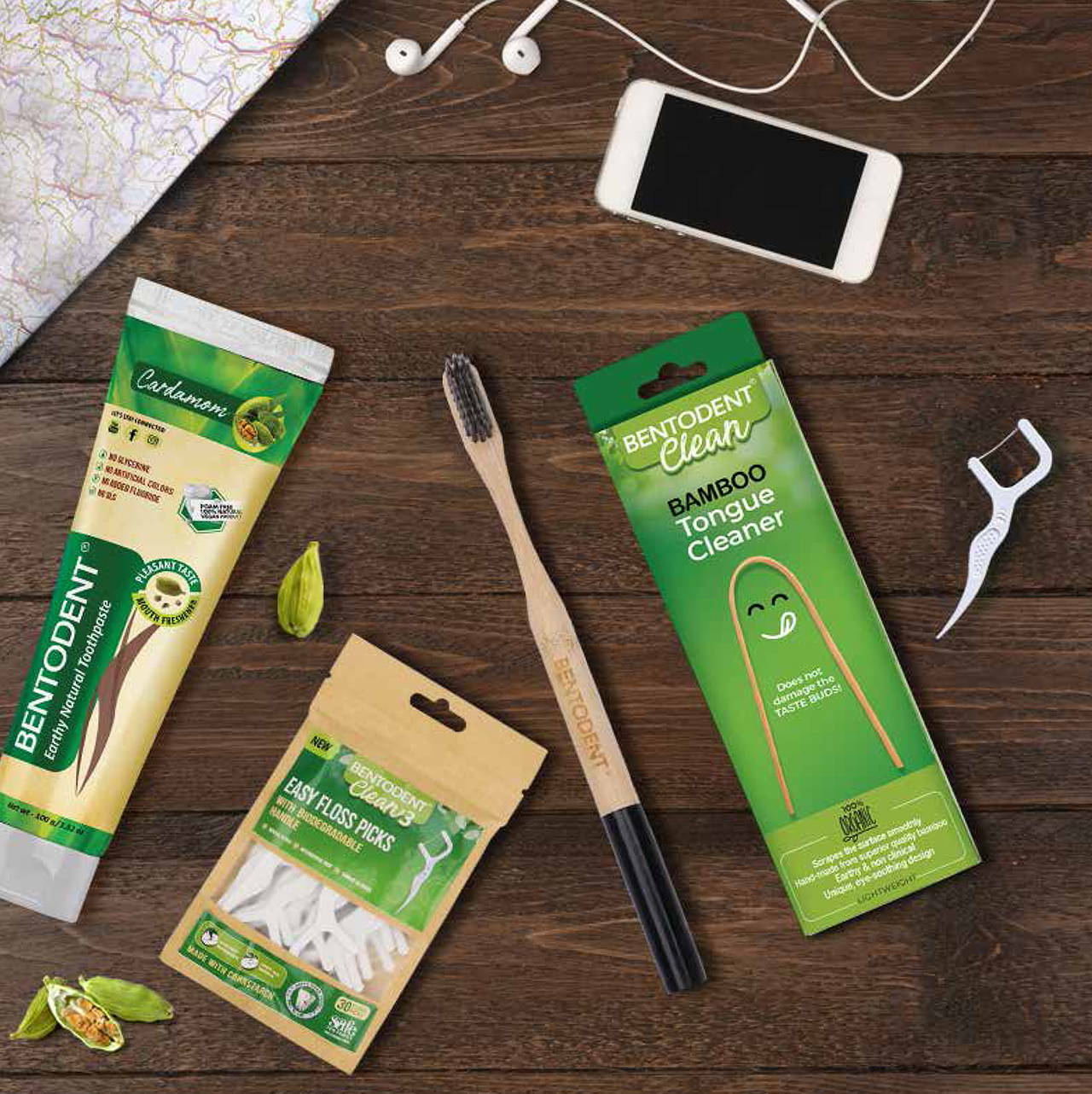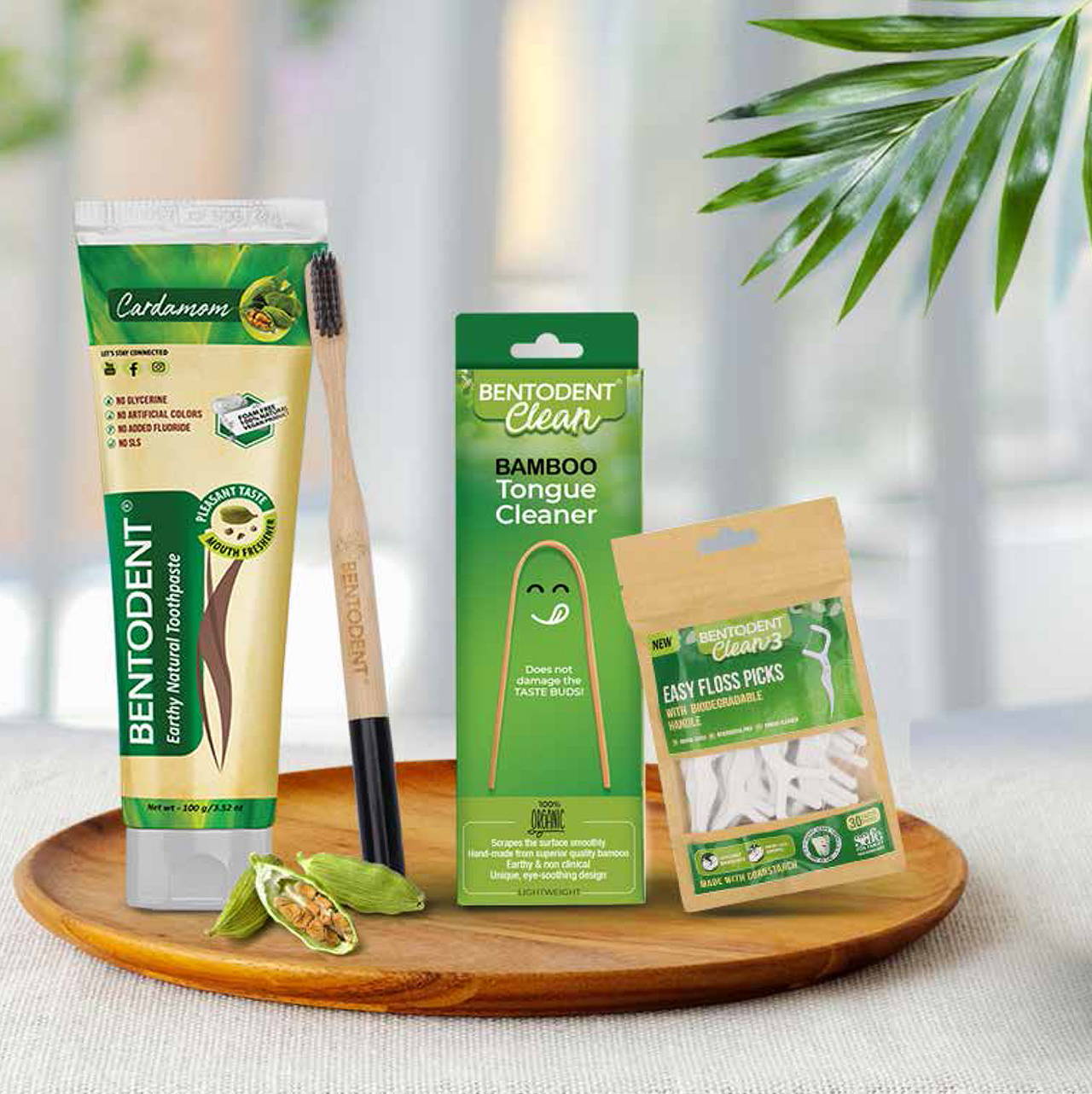 To be told I have bad breath.
All that has changed. Thank you!


"LIKE A BREATH OF FRESH AIR"
Never knew you could adapt
Betel to a toothpaste!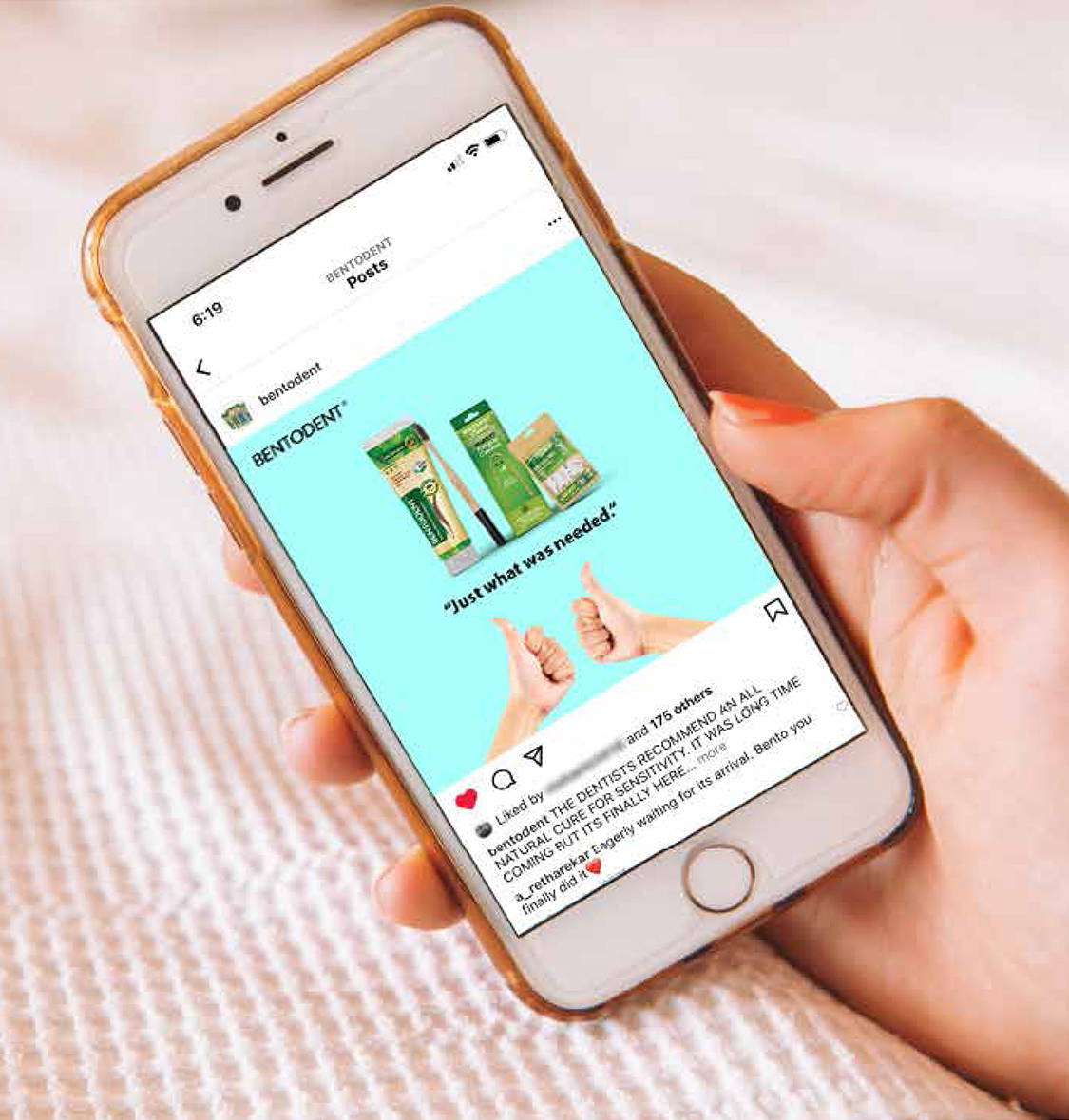 Bentodent®
Standard Toothpaste
Herbal Toothpaste
Sensitive Toothpaste
Powered By
Bentodent Clay
100% Natural
Multi-Functional Benefits
SLS & Fluoride Free
Artificial Colours Free
Toxic Chemicals Free