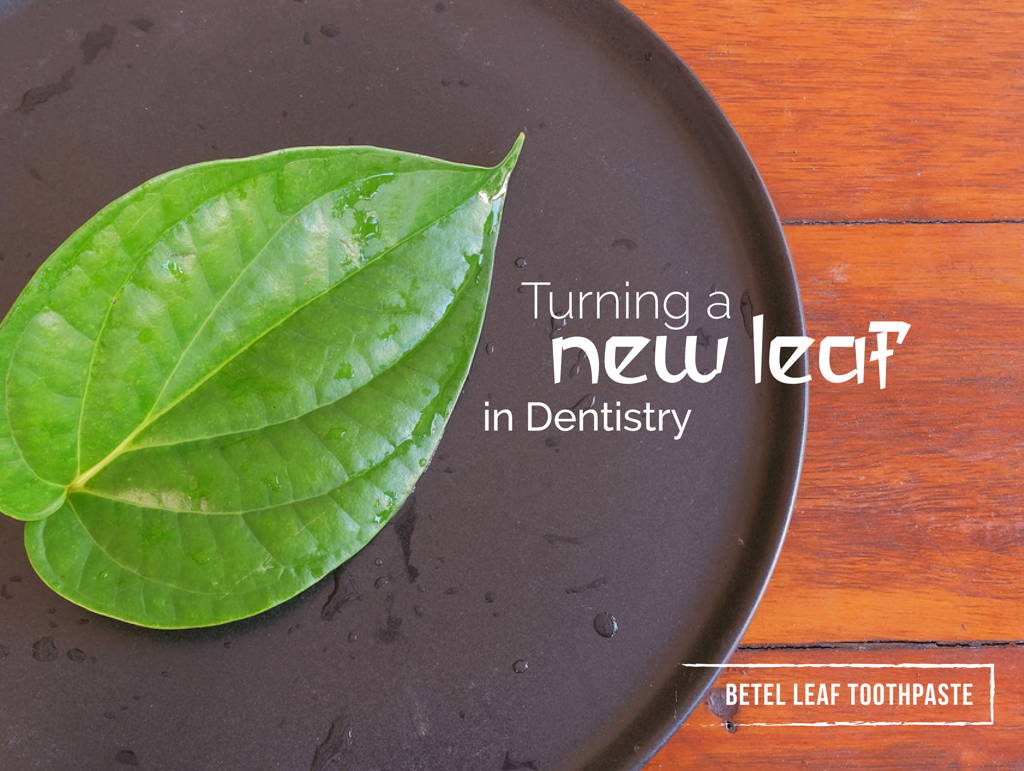 The use of herbal medicines in the field of dentistry has grown steadily over a period of time. In ancient eras, it was common to chew betel leaves to cure conditions such as toothache and other oral care issues in the mouth. So the phenomenon is nothing new. We are simply turning a new leaf by adapting the ideology with our new Betel Leaf Toothpaste

Banishing bad breath & more
The problem of bad breath can be tackled with the regular use of Betel Leaf Toothpaste. What's more, this mystical herb has anti-plaque properties & is also known to help with maintaining good oral health with regular brushing. It has excellent herbal qualities as well and is thus reckoned to be a full-on supporter of Oral Health
This Mystical Leaf is a `Green Giant`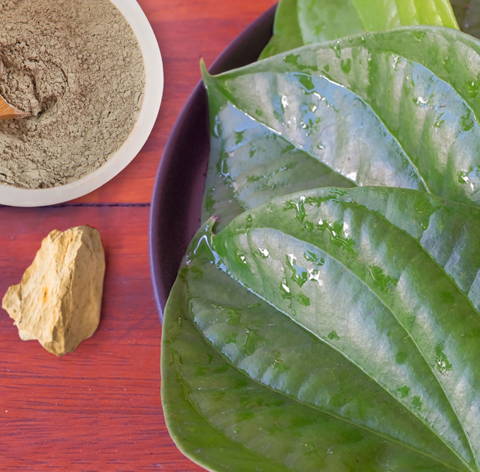 BENTONITE CLAY
COMBINES WITH BETEL LEAF SAFELY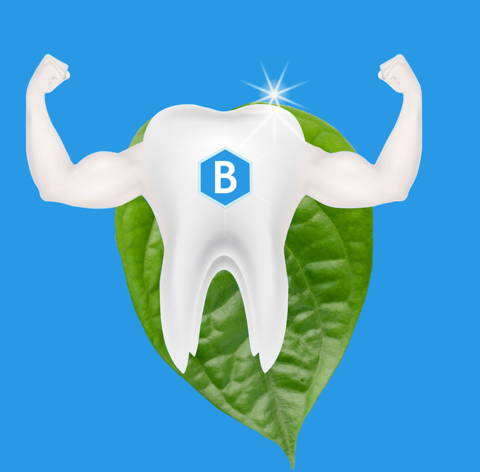 BETEL LEAF

HELPS WITH BAD BREATH & MORE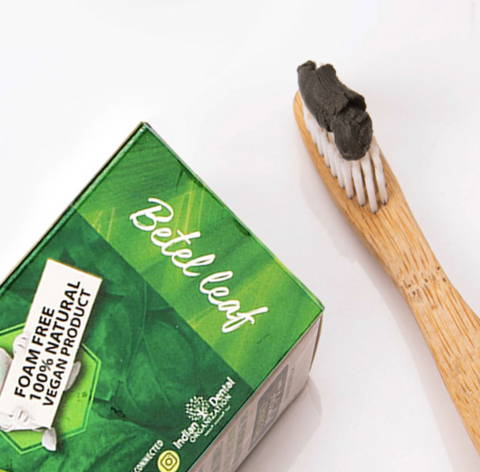 TOGETHER

THEY WORK PERFECTLY

The ancient Indian herb has
taken the world by storm!
What's Making Such A Big Difference ?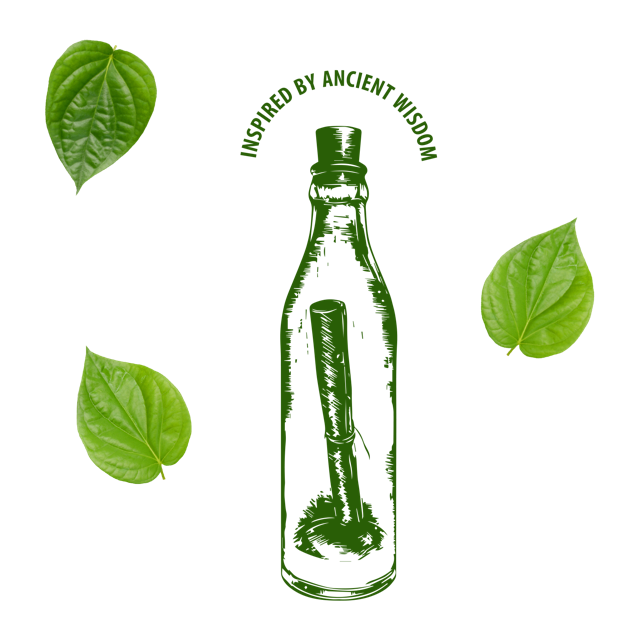 Research in the 'ancient' oral care space brings us effective insights on how to maintain Oral health in a hassle-free & safe manner. We are bringing these time-tested techniques on the table
Our Toothpastes are created with natural ingredients and do not contain SLS or any other harmful elements. It is one of the few all-natural-zero chemical Toothpastes in the market.

BETEL
WITH BENTONITE CLAY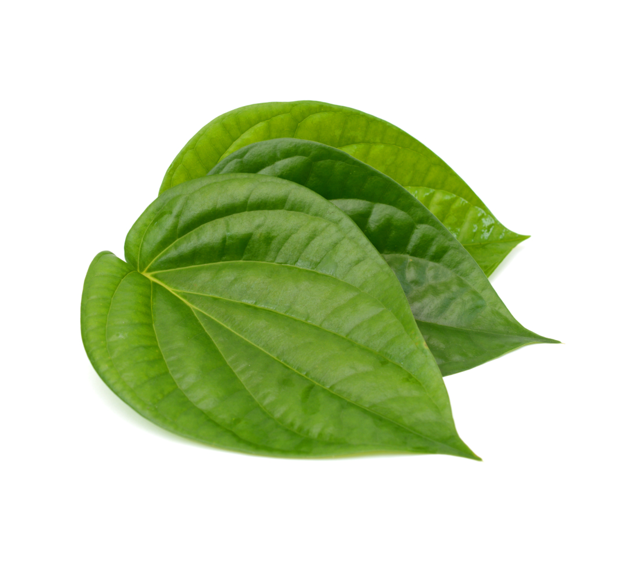 This herb is beneficial to dental health. The lush green heart-shaped leaves bring numerous benefits to our mouth, such as preventing bad breath and conserving our Teeth
This age-old, tried and tested clay forms the foundation of our Toothpastes. It combines well with simple natural ingredients, in this case - Cardamom to create a unique Toothpaste with powerful qualities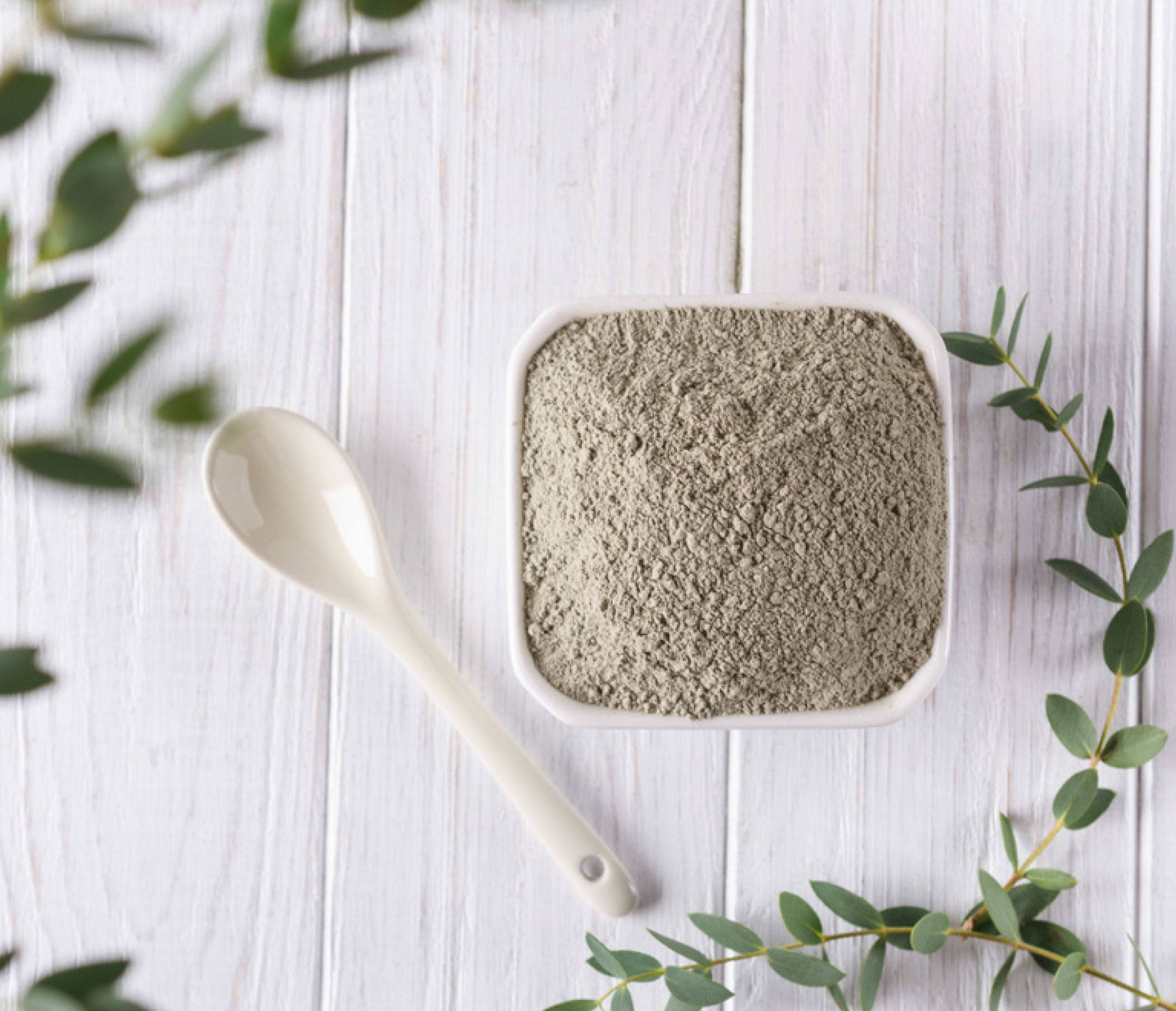 BRINGING YOU ONE OF THE MOST EFFECTIVE
'BAD BREATH BANISHING' SOLUTIONS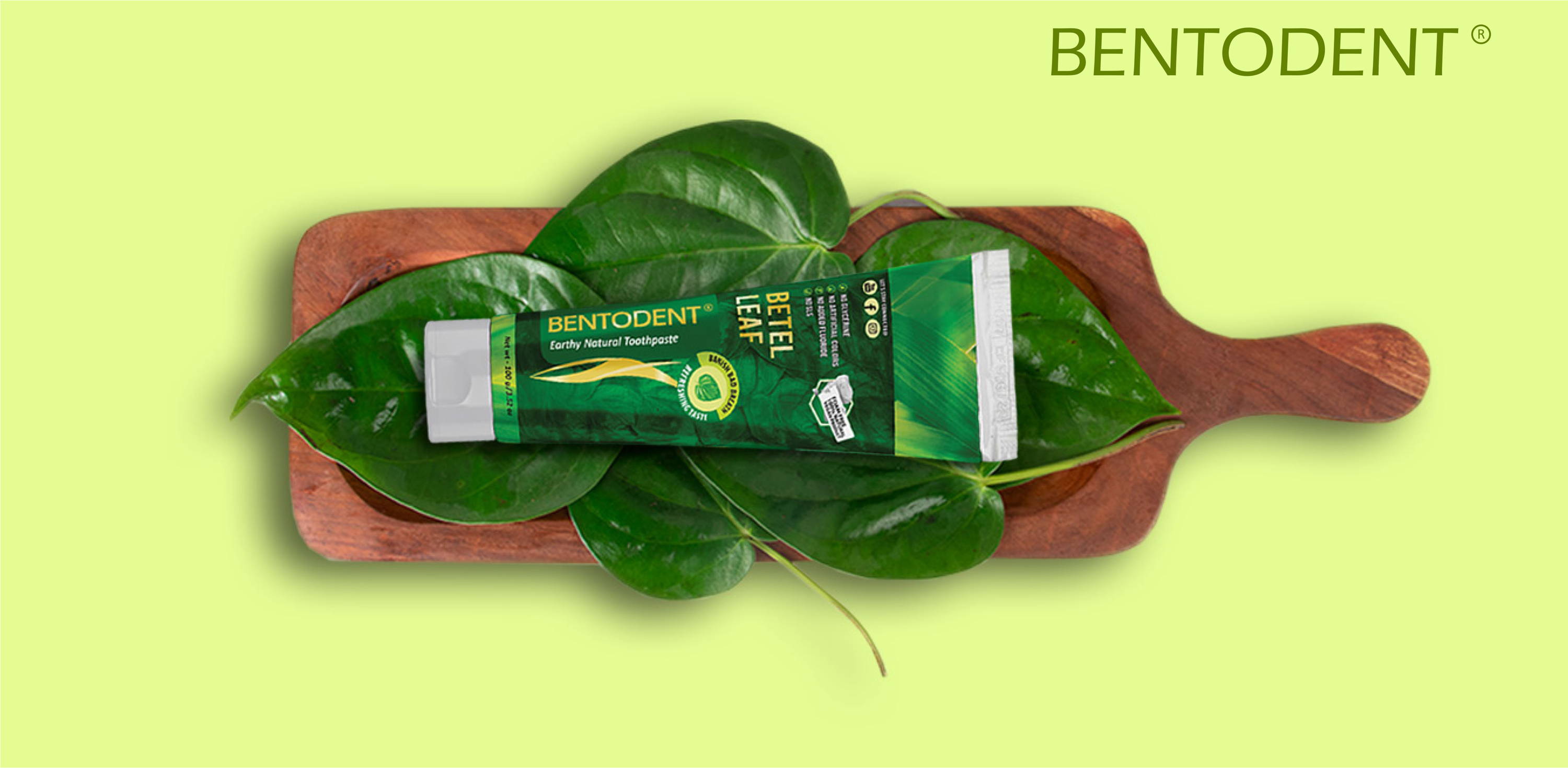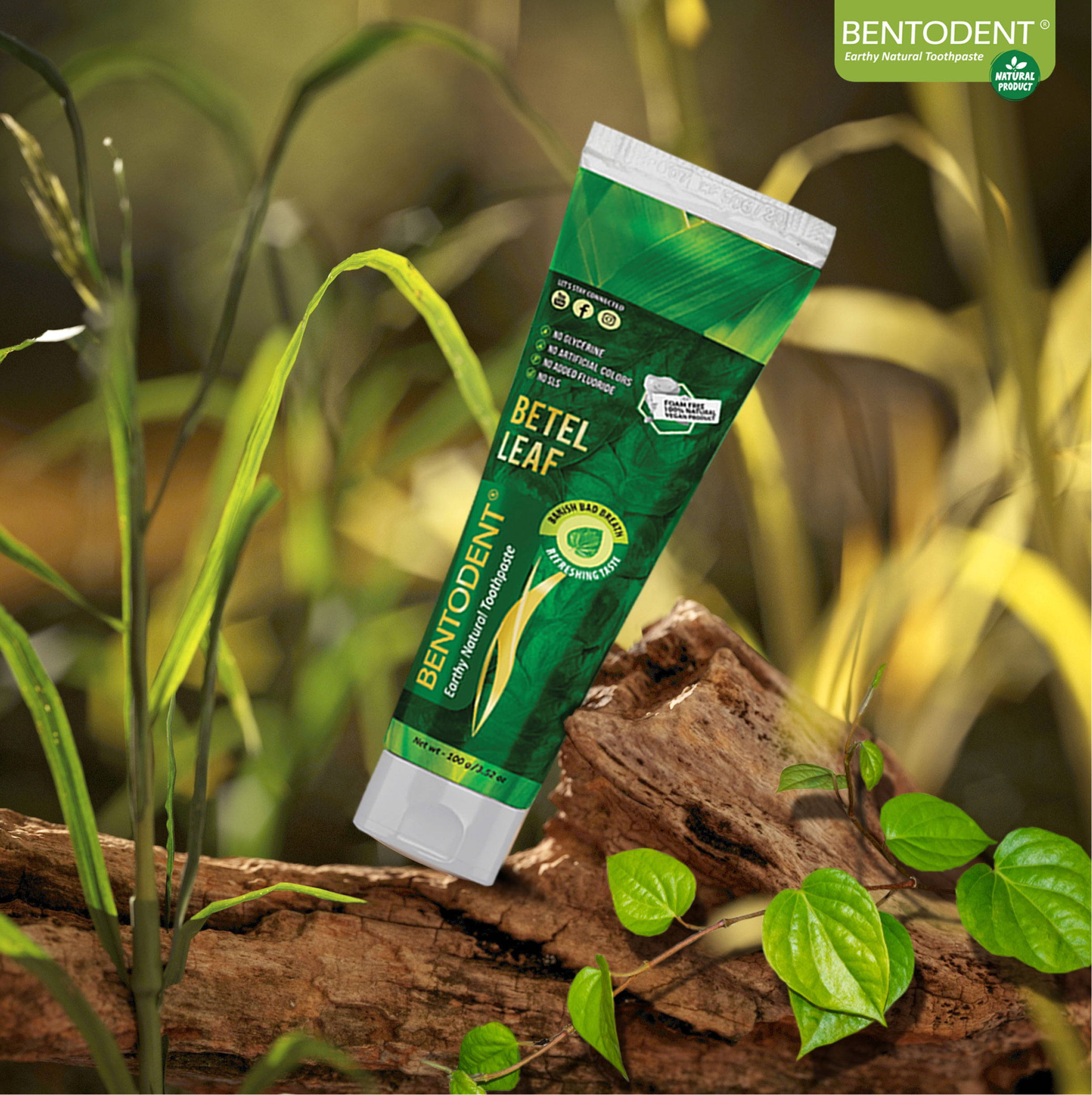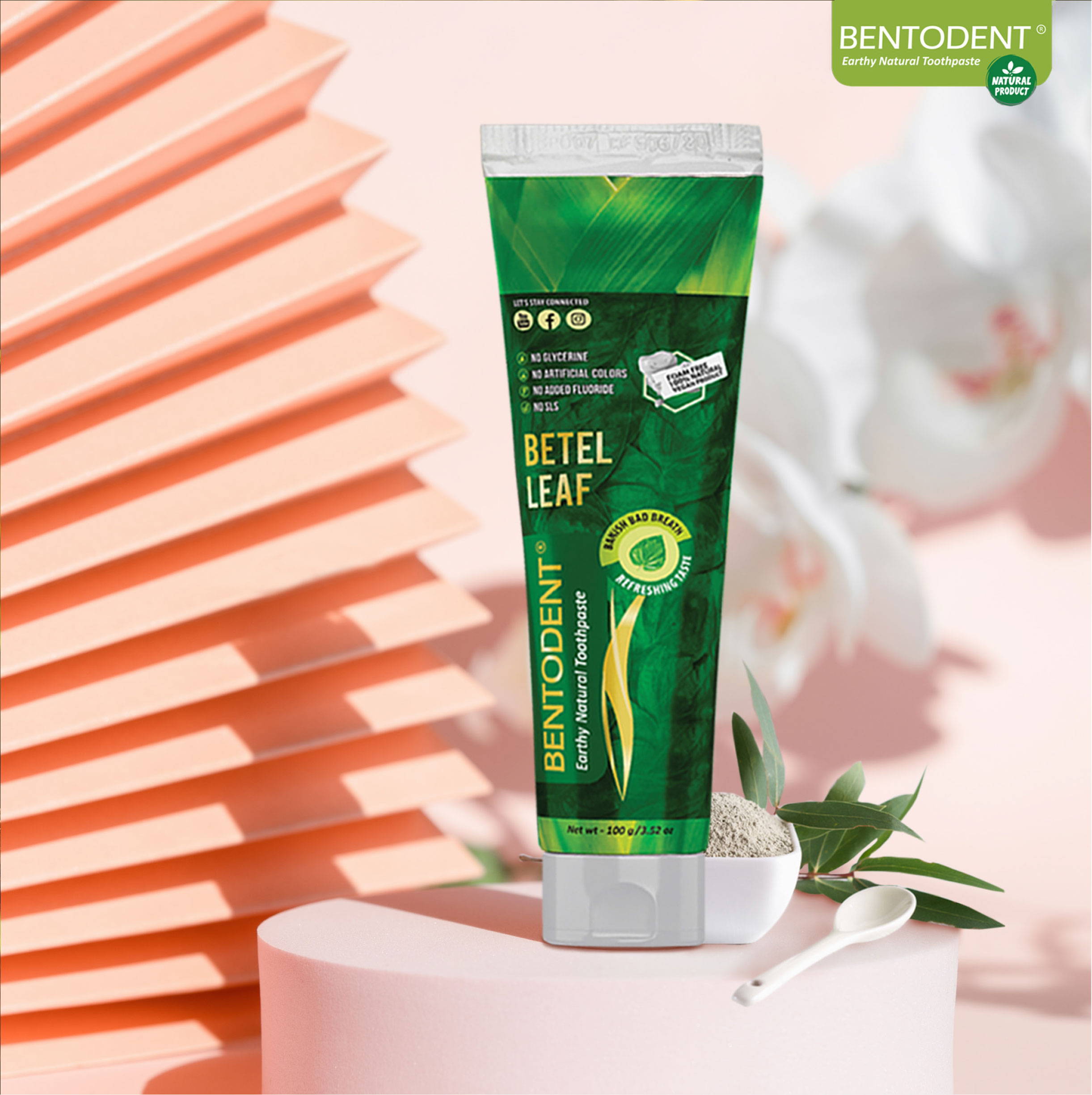 To be told I have bad breath.
All that has changed. Thank you!


"LIKE A BREATH OF FRESH AIR"
Never knew you could adapt
Betel to a toothpaste!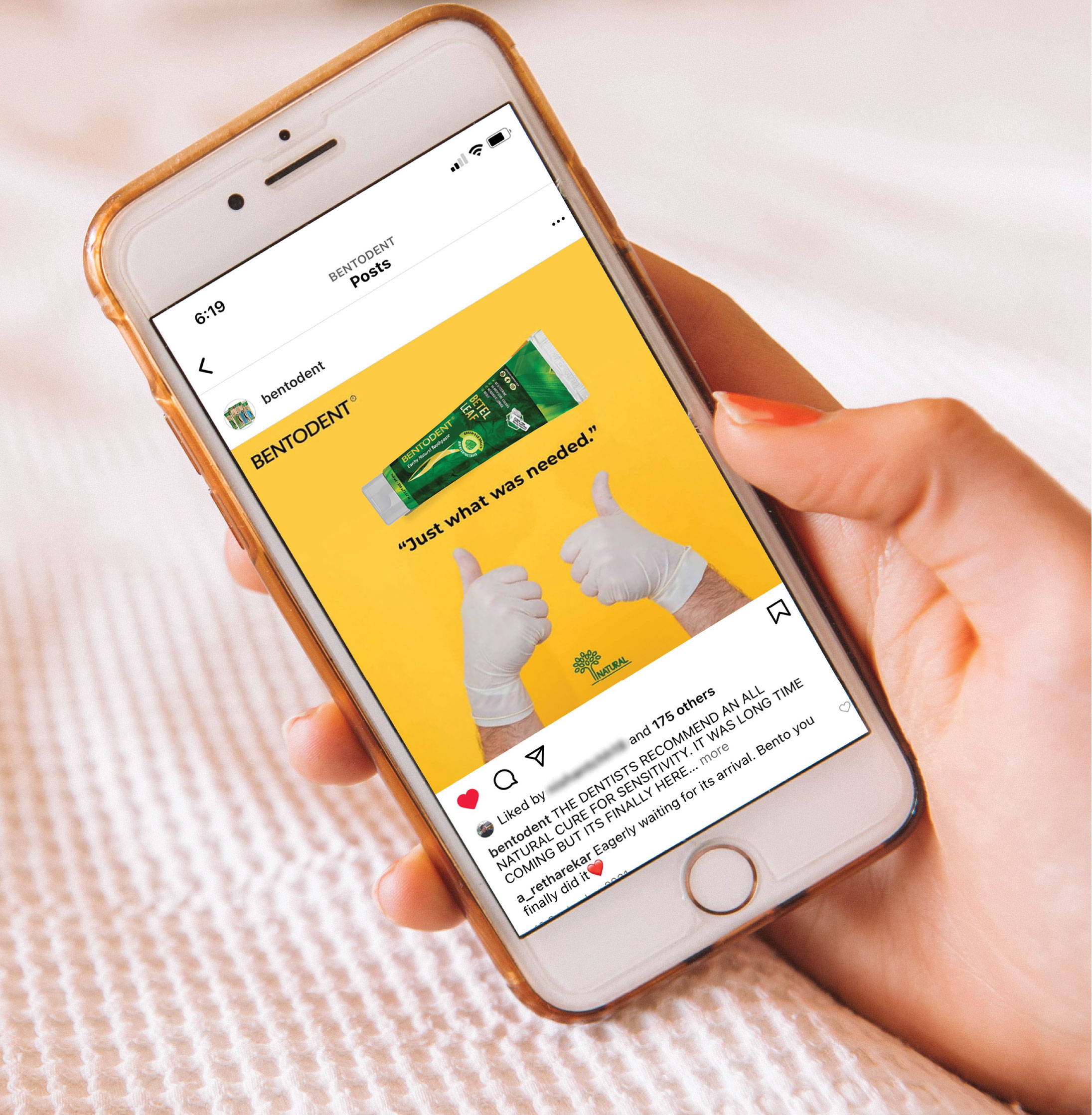 Bentodent®
Standard Toothpaste
Herbal Toothpaste
Sensitive Toothpaste
Powered By
Bentodent Clay
100% Natural
Multi-Functional Benefits
SLS & Fluoride Free
Artificial Colours Free
Toxic Chemicals Free