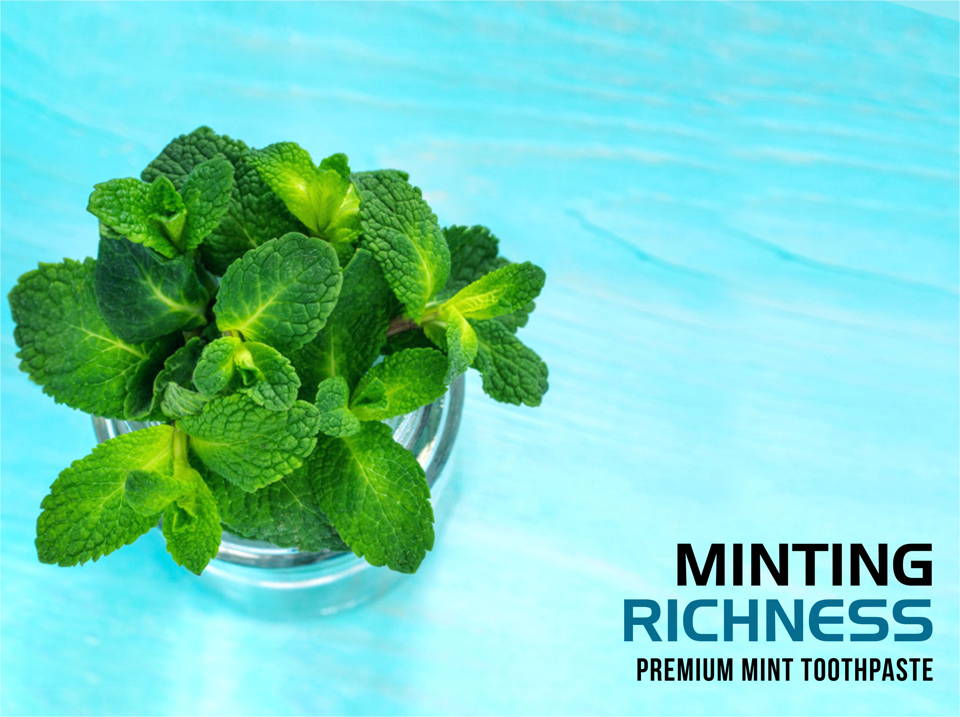 In ancient times, they would place Mint leaves in your Oral cavity and wait for it to heal. That's how powerful Mint really is! Do not think much of the way you have been brushing yourTeeth all these years. Our bodies have a way of connecting with nature and in this case, a rich, natural herb such as mint can only work wonders.
Even though freshness is regarded the strongest virtue of Mint - this ancient herb has strong breath freshening properties. A promoter of Dental hygiene, Mint's herbal properties helps to remove toxins in your oral cavity with regular brushing. Mint is richly endowed with all the right resources for better Oral Health
COOL, AROMATIC, & ENRICHING!
GET READY FOR THE TRANSFORMATION OF YOUR ORAL HEALTH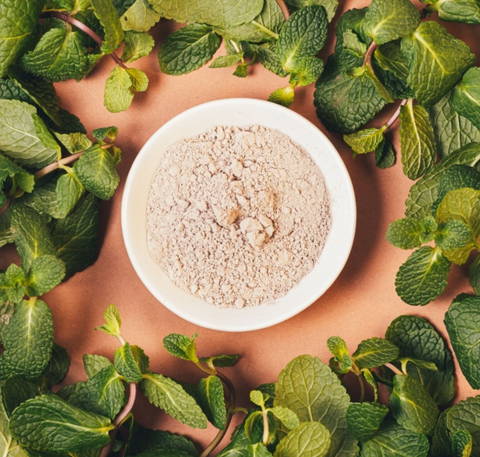 BENTONITE CLAY
COMBINES WITH MINT SAFELY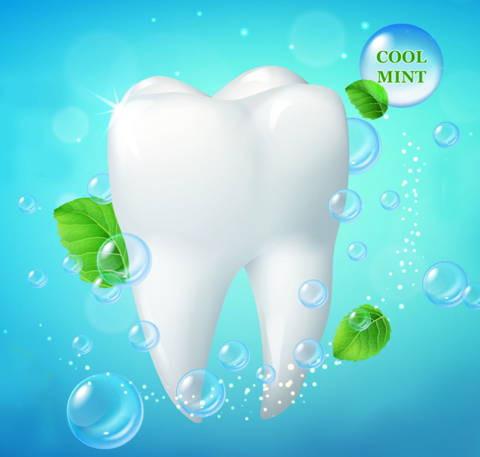 PREMIUM MINT

FRESHENS & CLEARS TOXINS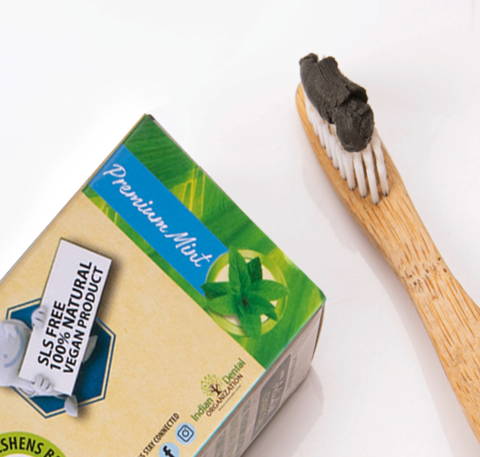 TOGETHER

THEY WORK PERFECTLY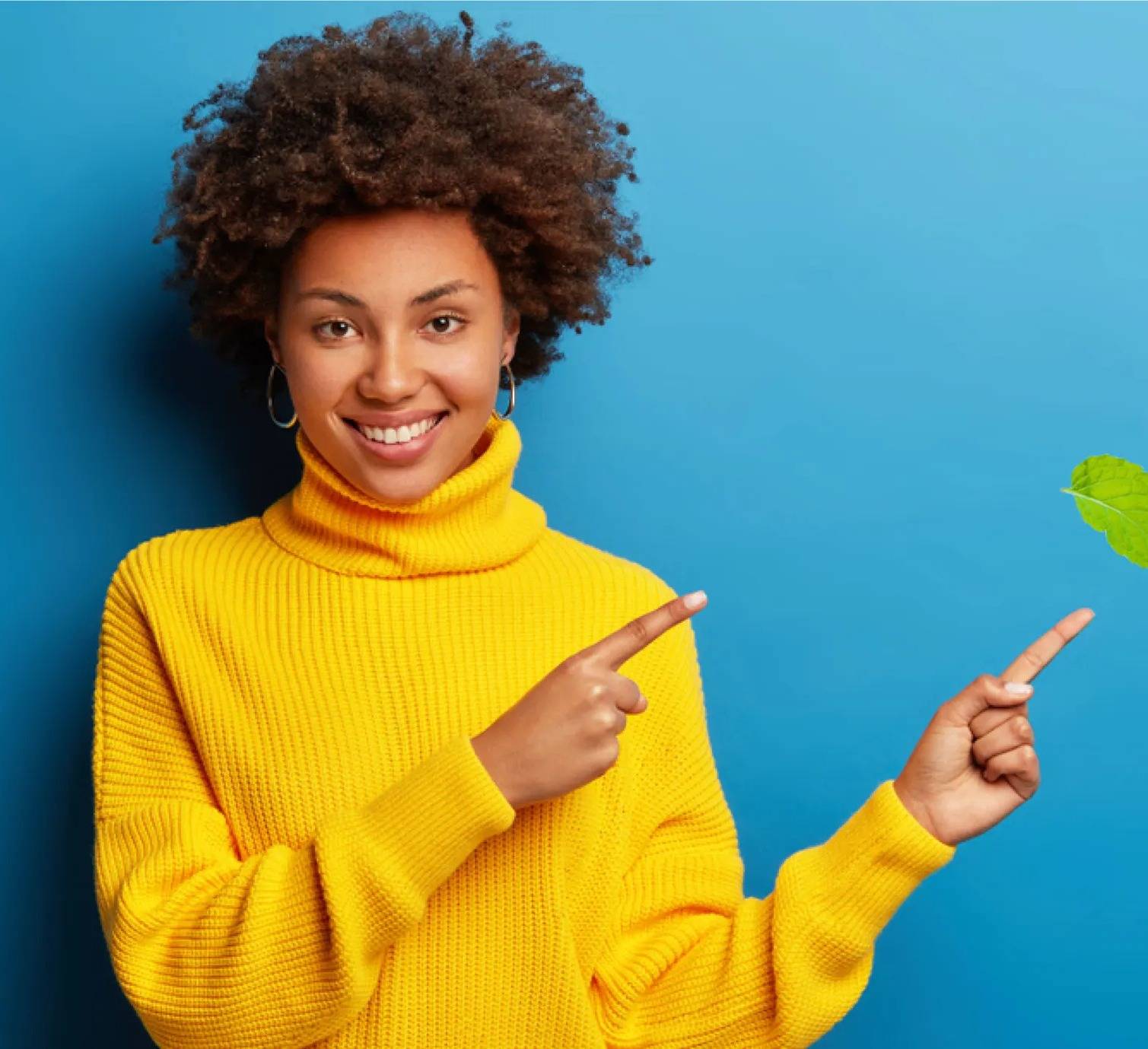 Mint is rich in Multivitamins & Minerals – Vitamins A, B6, C, Riboflavin and Folate
What's Making Such A Big Difference ?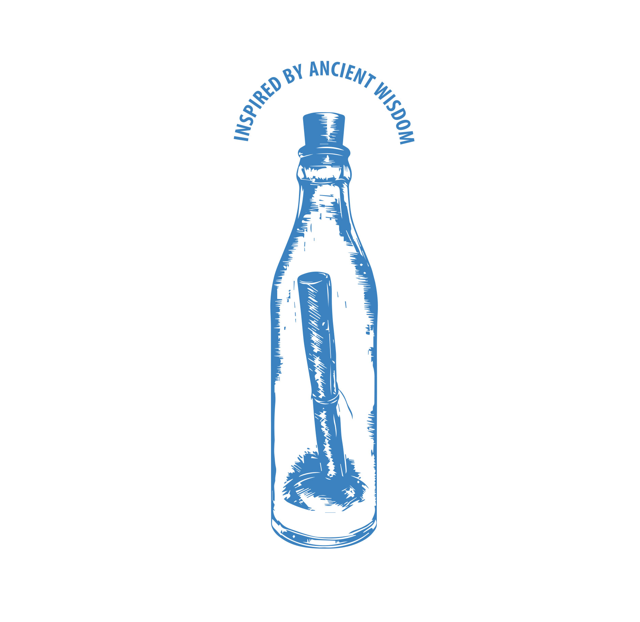 Research in the oral care domain has led us to explore and understand the workings of the Oral care system during the ancient times. The use of simple natural ingredients in particular ,holds a strong highlight.

It is important to understand as implies fact - that we are born from nature and are meant to nourish similarly. Toothpastes that contain SLS and other meaningless elements can only disrupt our Oral spaces. A clean, green Toothpaste remains the ideal way to maintain Oral health.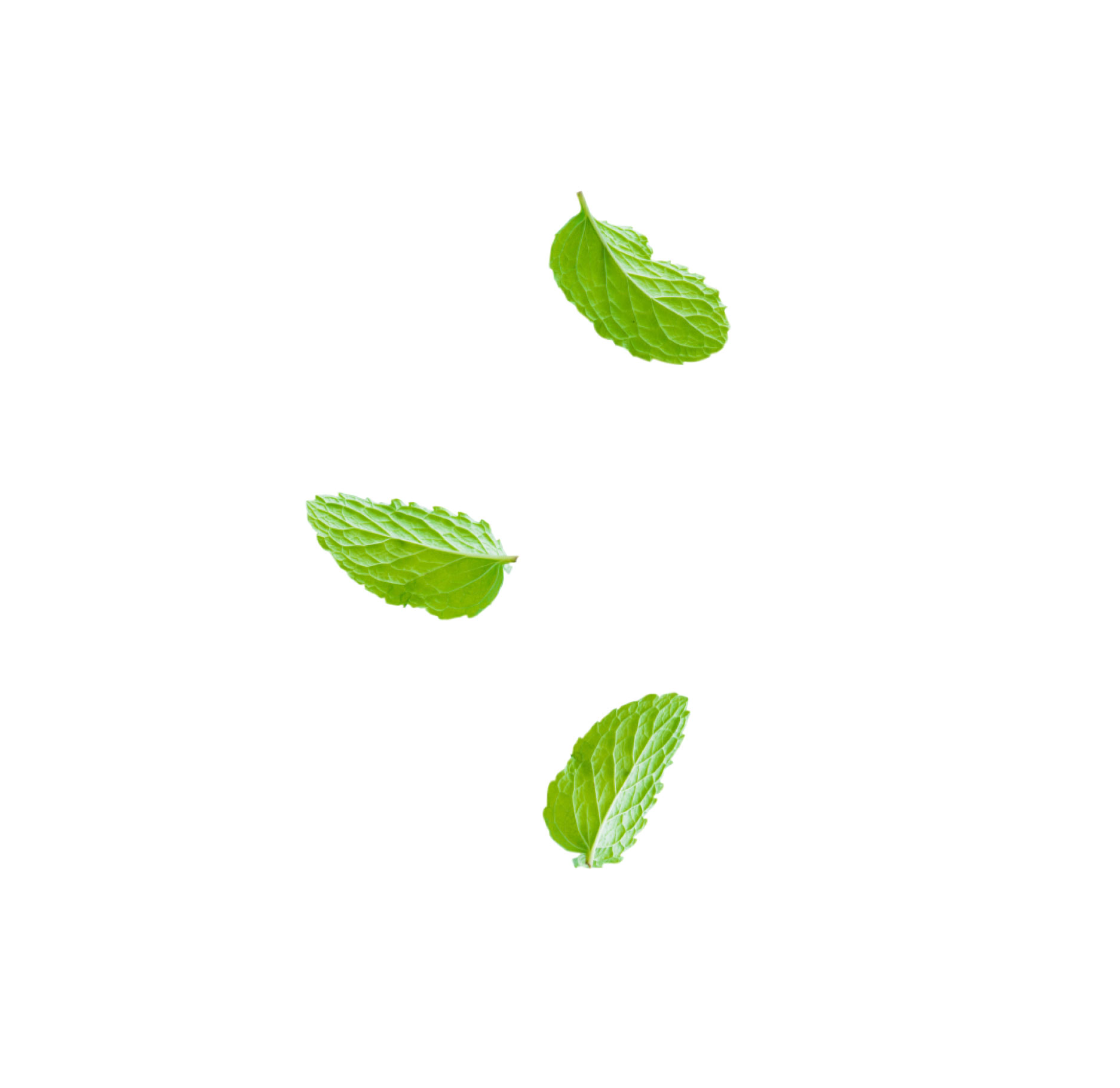 BRING THAT REFRESHING CHANGE
Long lasting, fresher breath
The role of Mint in the field of Oral Care In fact, it is being extensively used as an agent of freshness the world over. We have moved a step ahead by combining Mint with Bentonite Clay, to bring you a Toothpaste that freshens and also empowers your oral health with unparalleled strength
absorbs and removes stains a lot better than conventional Charcoal due to its expansive nature. Hence, it proves beneficial to utilise it as tooth cleaning agent vis-a-vis regular Charcoal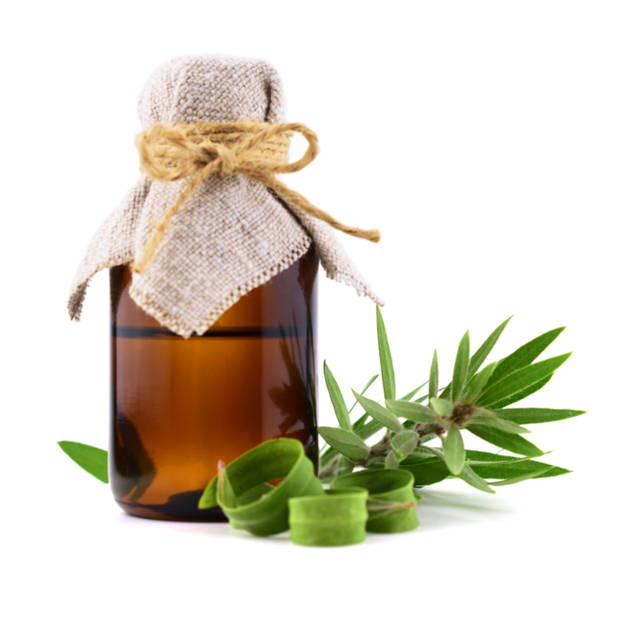 BRINGING YOU ONE OF THE MOST EFFECTIVE
TEETH-WHITENING SOLUTIONS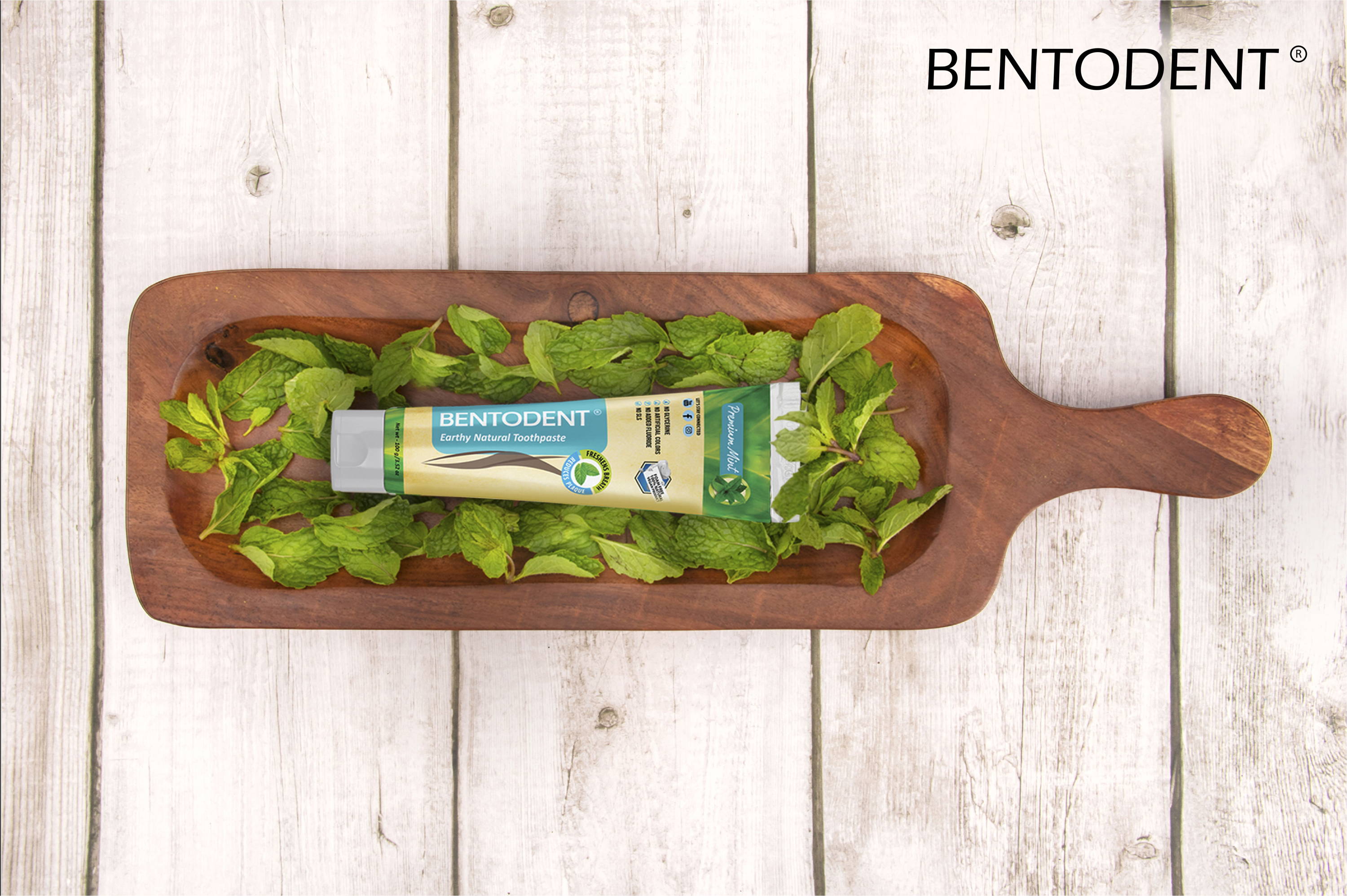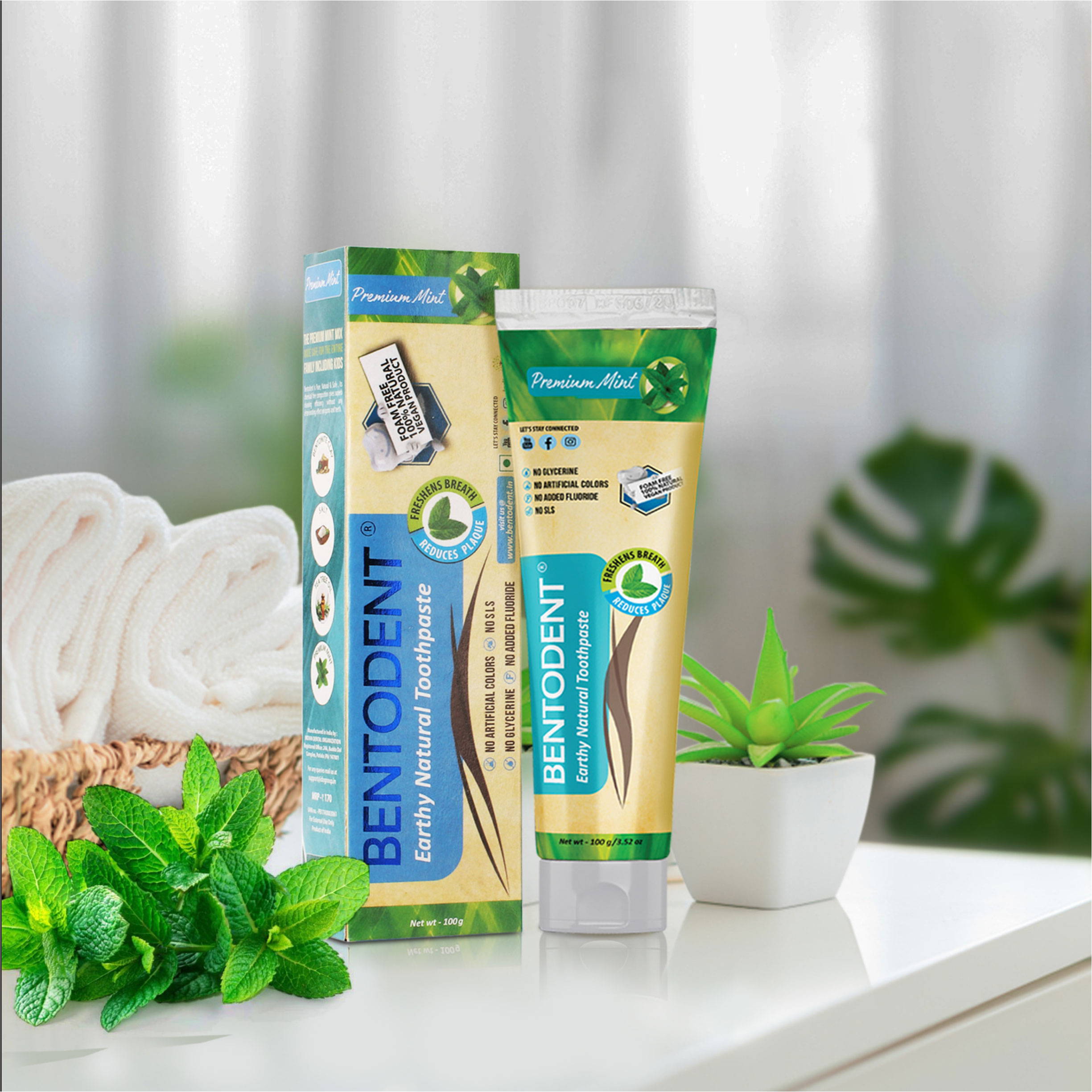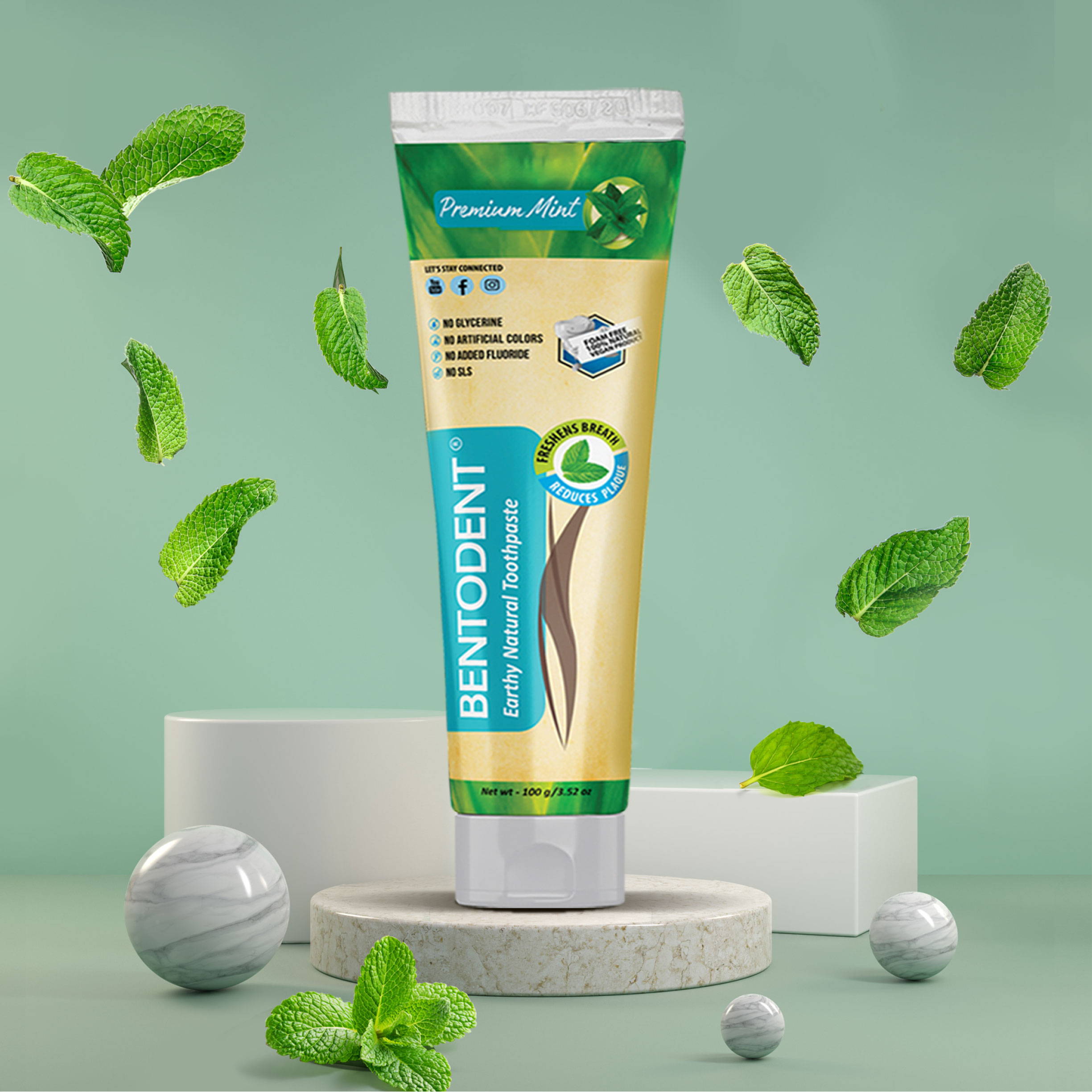 I could feel the dierence with
only one instance


The only Toothpaste that makes
me want to brush more than once daily.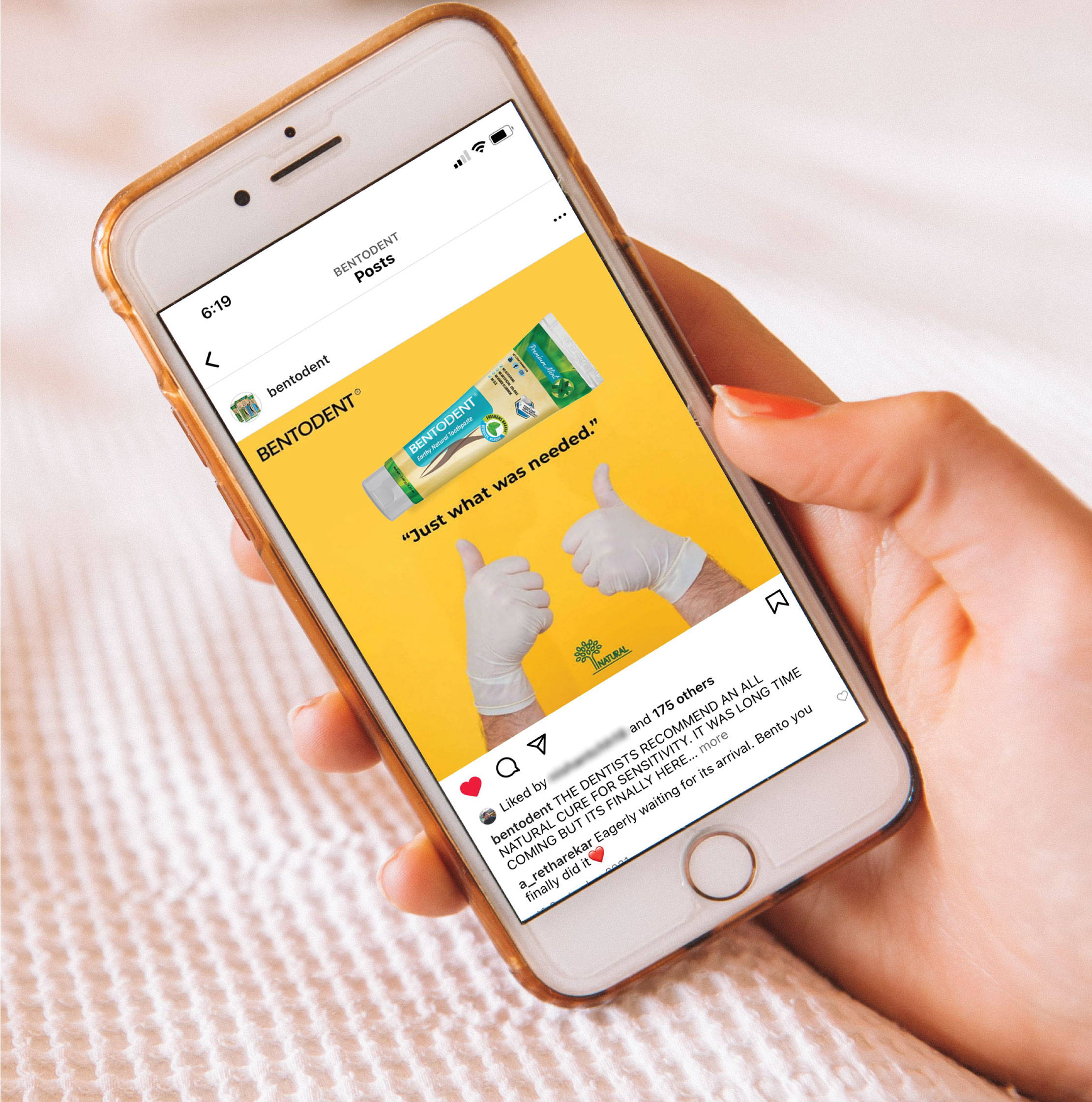 Bentodent®
Standard Toothpaste
Herbal Toothpaste
Sensitive Toothpaste
Powered By
Bentodent Clay
100% Natural
Multi-Functional Benefits
SLS & Fluoride Free
Artificial Colours Free
Toxic Chemicals Free