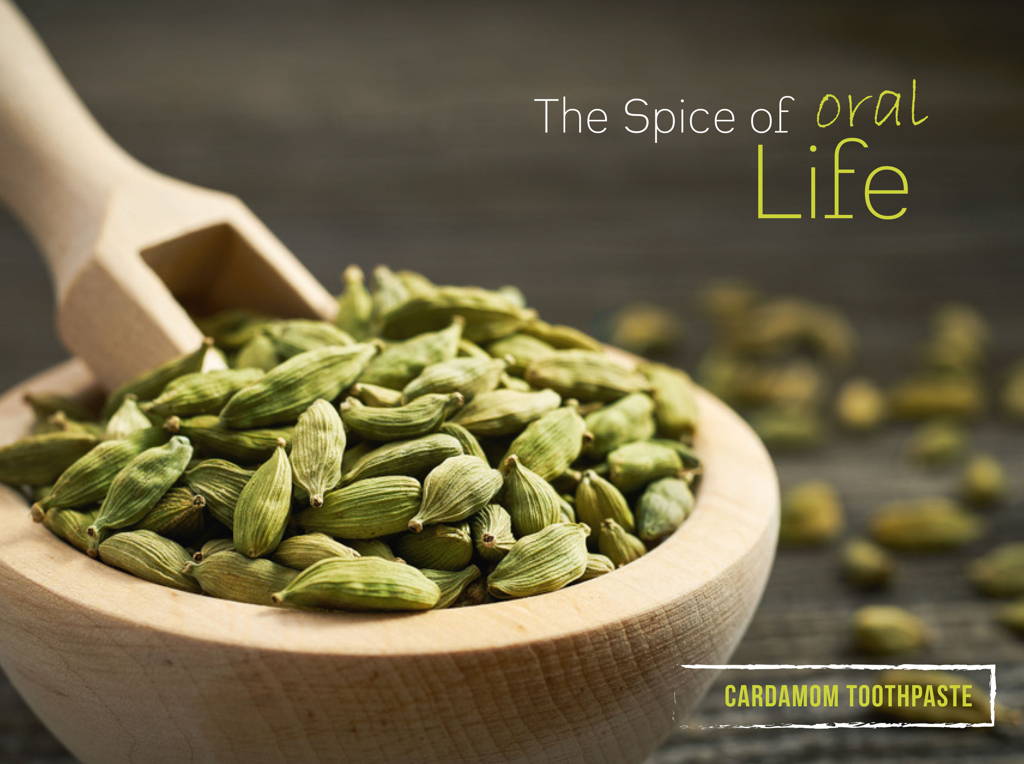 For those who think 'Elaichi chai' is how Cardamom best serves us in our daily lives, they have missed out on an important aspect of this potent spice. The 'queen of spice' is abundant with nutrients and supports your Teeth & gums with its healthy composition. It's like a superfood in the world of spices. It's not just another spice, but a virtuous superpod whose nurturing capabilities are coming to the fore more than ever.
Cardamom combines with Bentonite Clay to form a robust, fragrant paste with breath freshening properties. Regular usage can completely cleanse the Oral cavity. It also helps to guard your Teeth against oral issues with regular brushing.
BENTONITE CLAY, CARDAMOM. WORKS!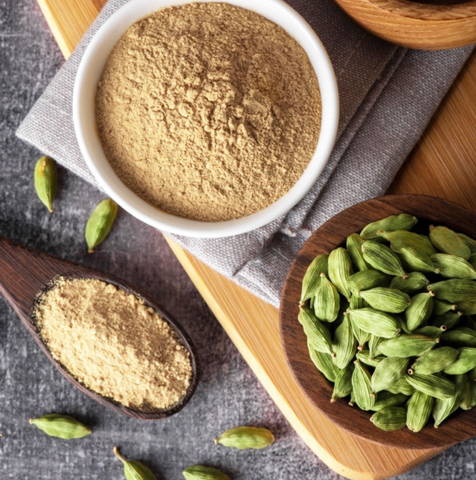 BENTONITE CLAY
COMBINES WITH CARDAMOM SAFELY

CARDAMOM

CLEANSE EFFECTIVELY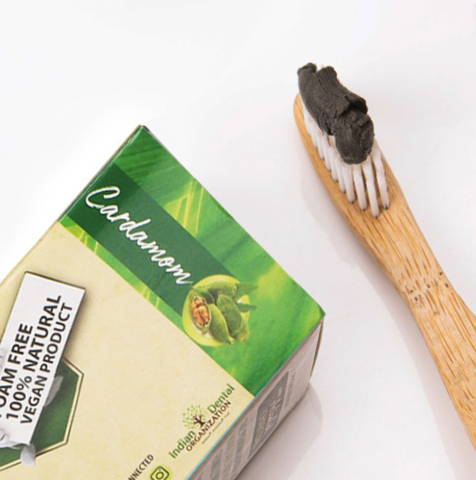 TOGETHER

THEY WORK POTENTLY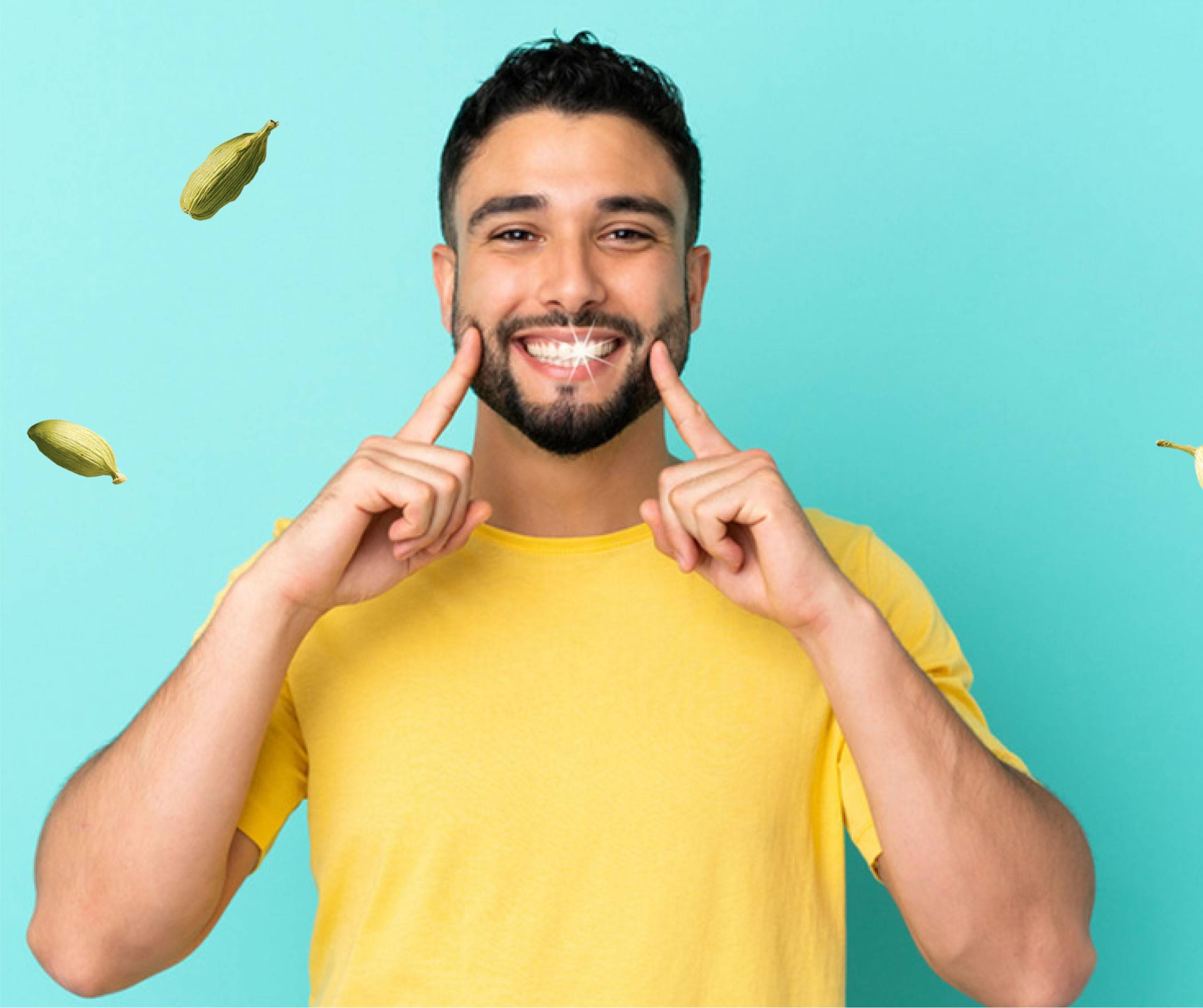 What's Making Such A Big Difference?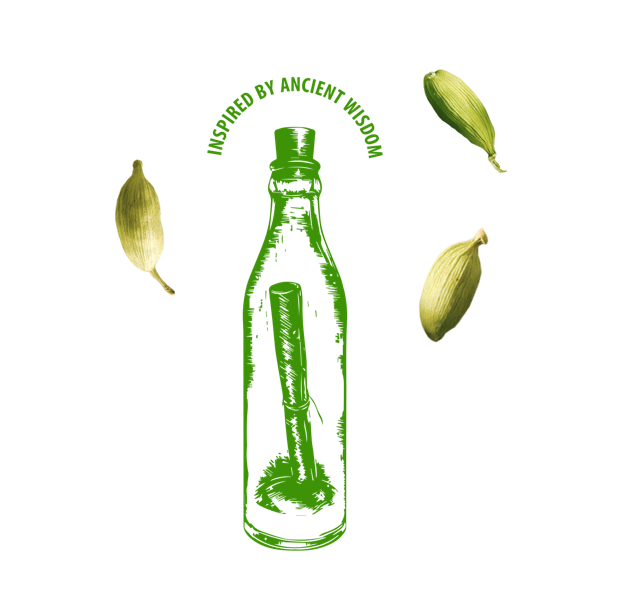 Research in the 'ancient' oral care space brings us effective insights on how to maintain Oral health in a hassle-free & safe manner. We are bringing these time-tested techniques on the table
Our Toothpastes are created with grassroot elements. No artificial colors, flavoring or unnecessary foaming agents are being used. We are focused on bringing you a completely 'clean-green' Oral Care solution
CARDAMOM WITH BENTONITE CLAY
Strength, fragrance & sustainability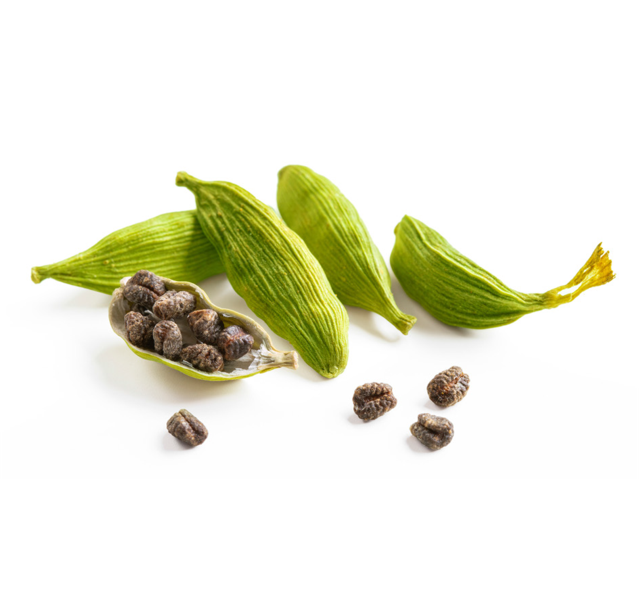 Pop a cardamom in your mouth and feel the freshness all day long! The Queen of spices is one of the oldest known ways to maintain Oral Health. We just had to make use of this value-rich gem to create a power-packed Toothpaste. You can now brush luxuriously and get back to healthier ways
This age-old, tried and tested clay forms the foundation of our Toothpastes. It combines well with simple natural ingredients, in this case - Cardamom to create a unique Toothpaste with powerful qualities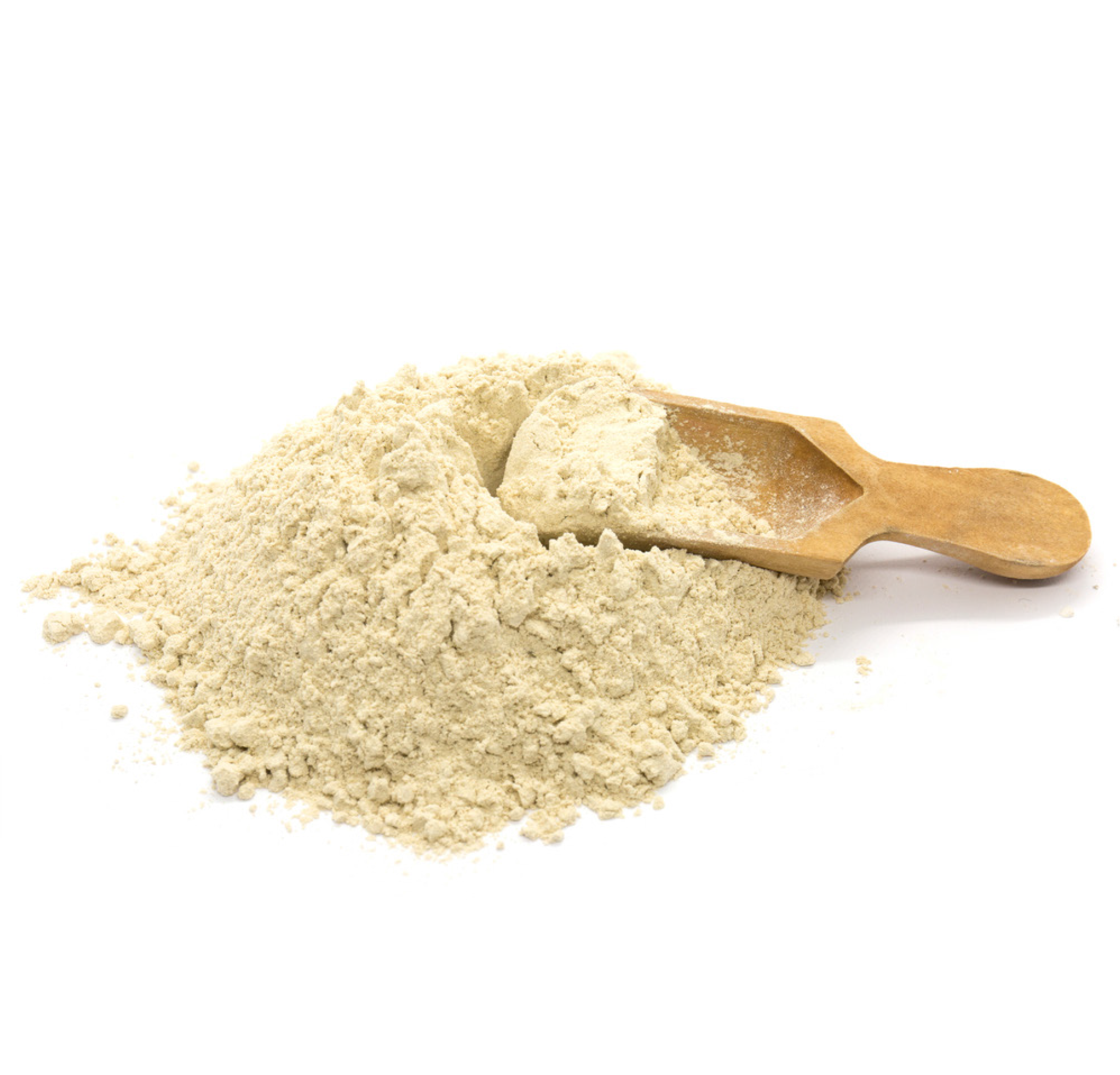 THE CREATIVE POWER OF COMBINATION
Prominent innovations have been ideated with the power of combination.
We have combined Bentonite Clay with Cardamom to bring you one of the most
potent & safe-to-use Toothpastes to come out in recent times. It is this train of
thought that makes us our expand our Oral care catalogue with ground-breaking innovations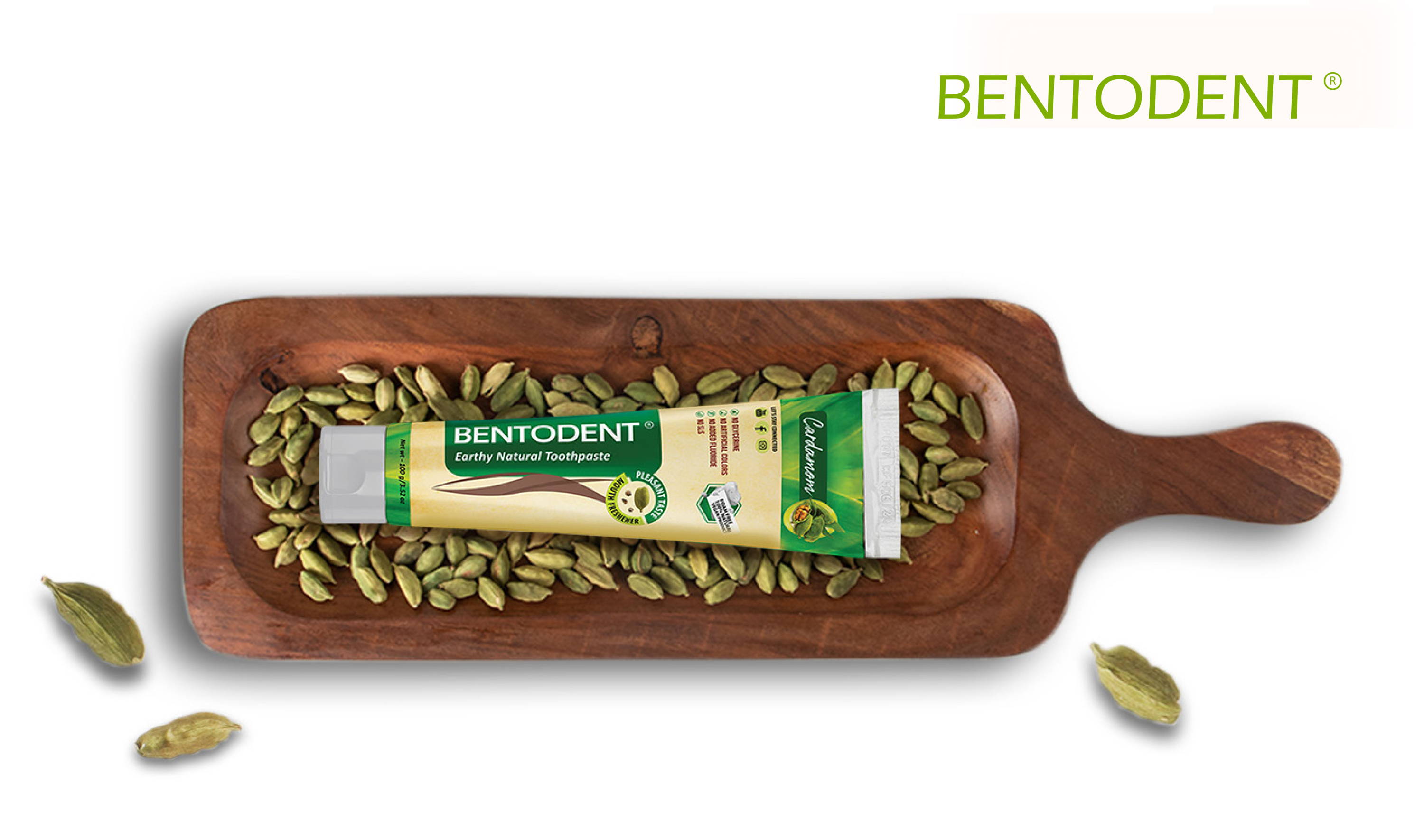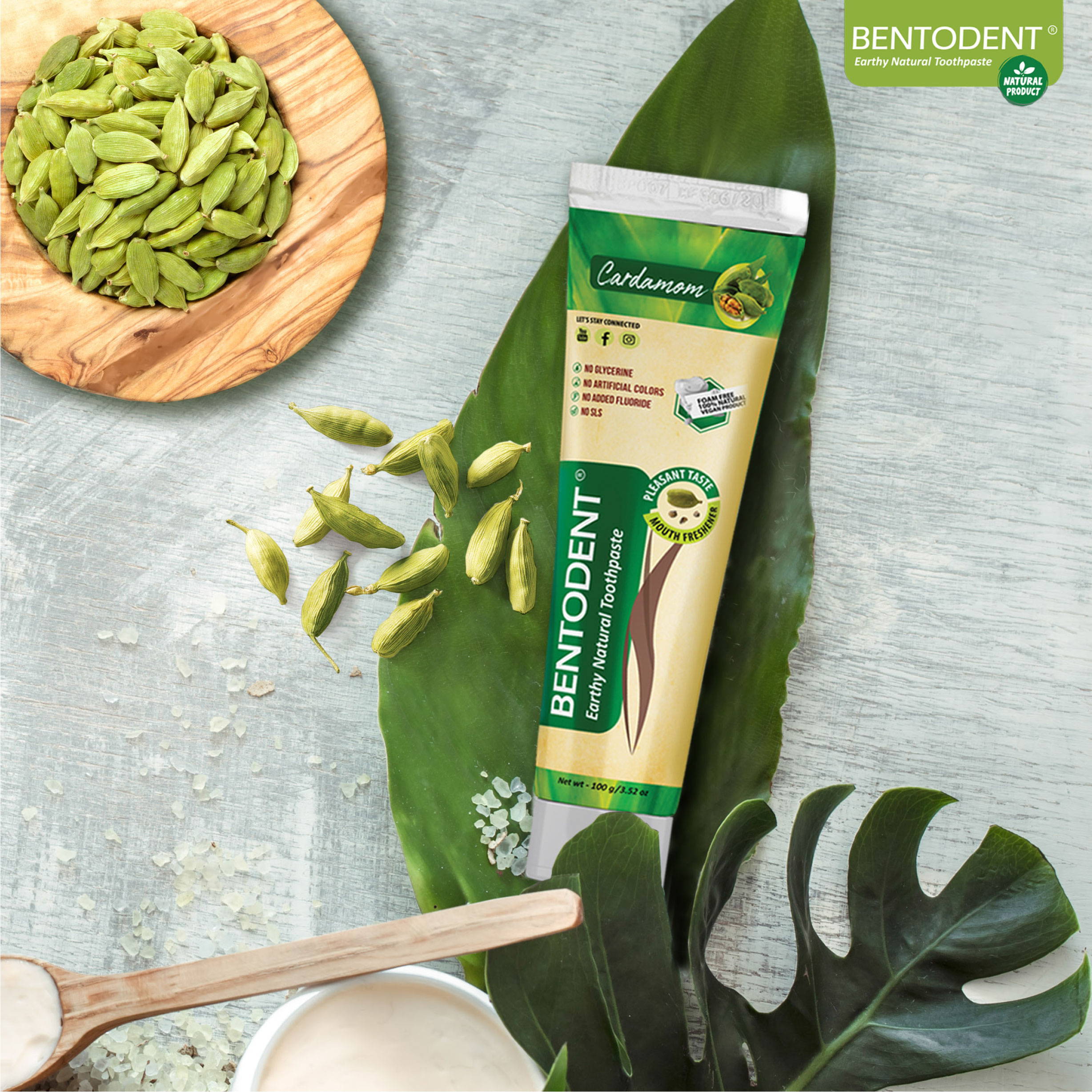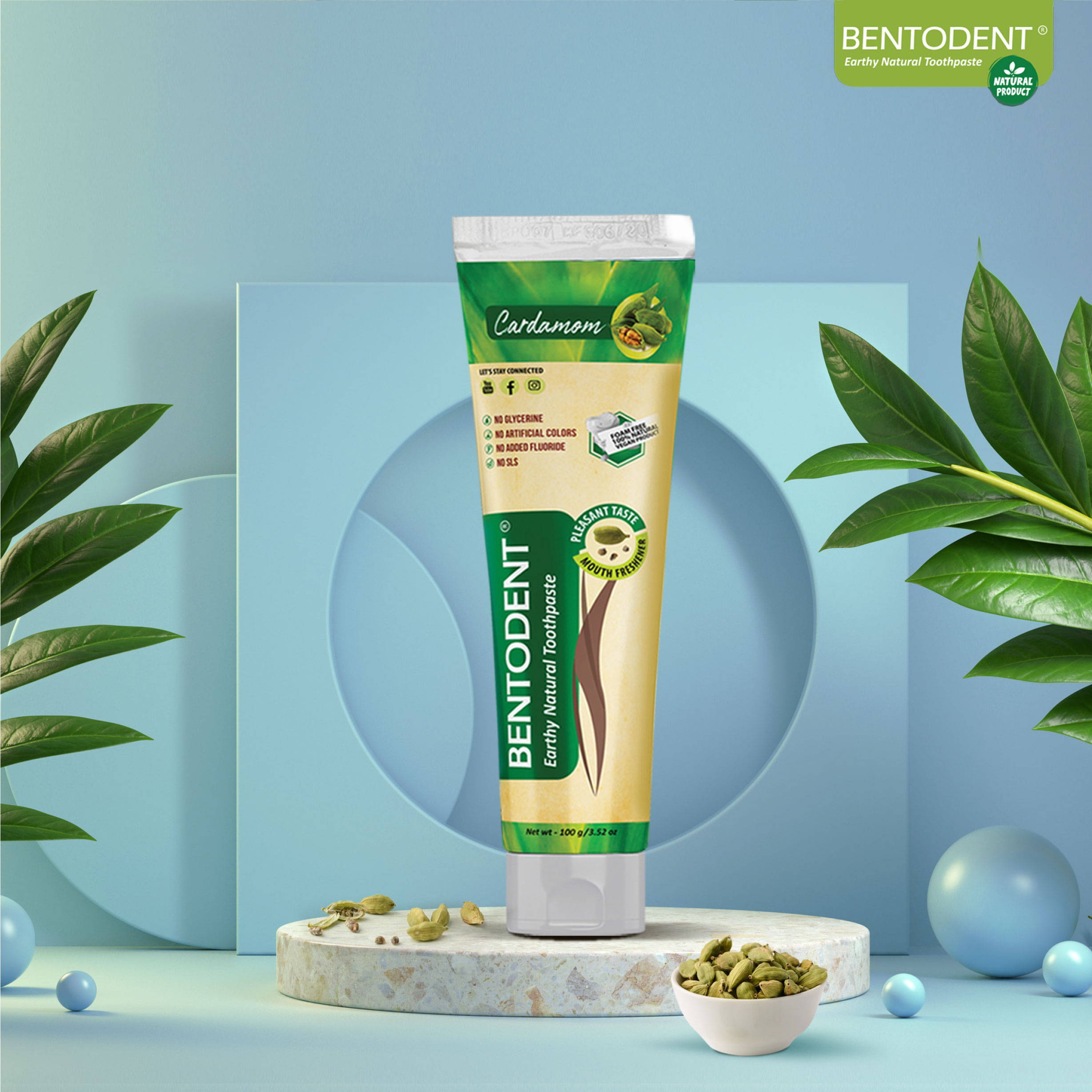 "WHAT A BURST OF FRAGRANCE"
Brushing will never be the same again

This comes closest to the real thing'
if there ever was one, in Toothpastes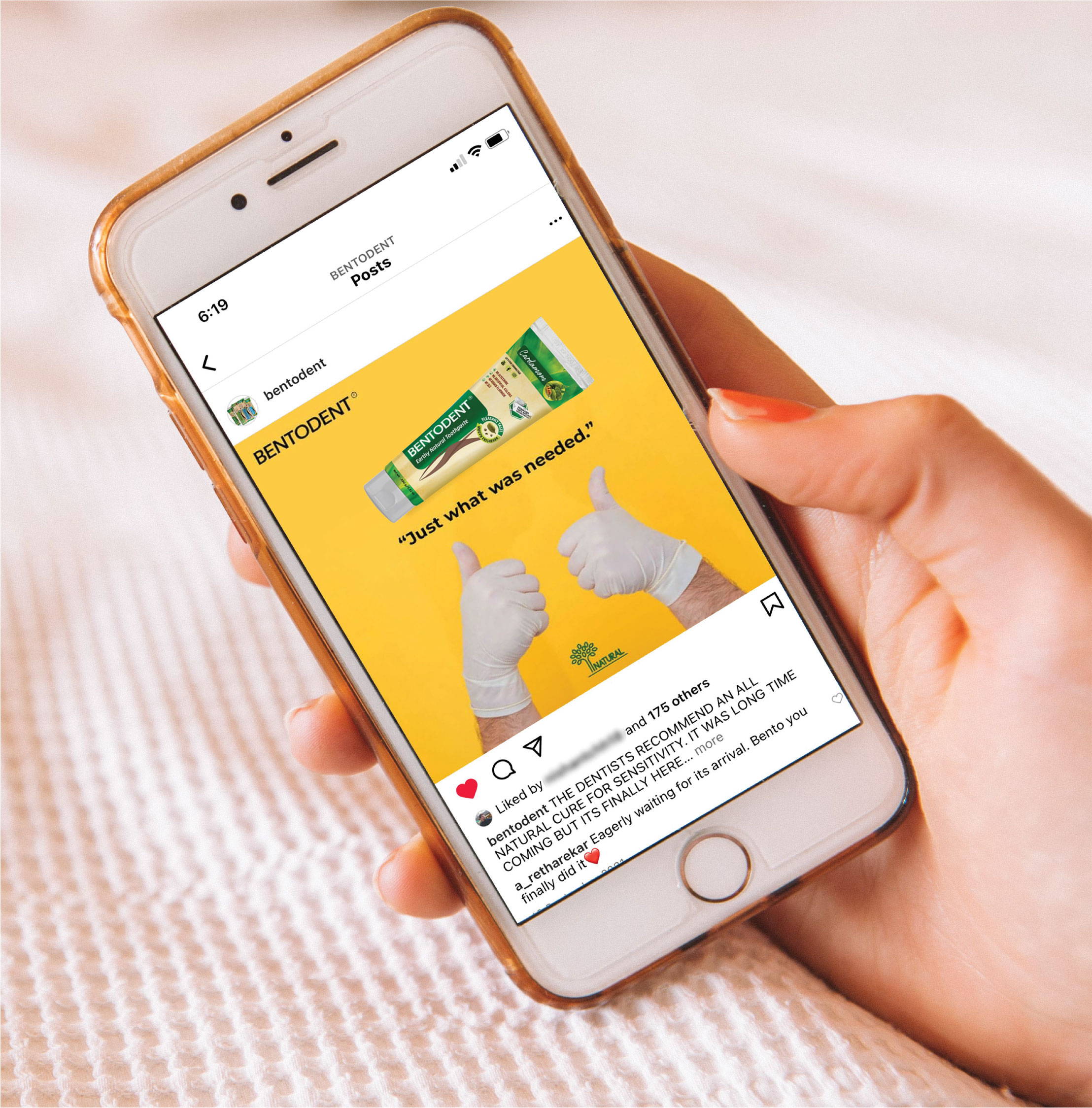 Bentodent®
Standard Toothpaste
Herbal Toothpaste
Sensitive Toothpaste
Powered By
Bentodent Clay
100% Natural
Multi-Functional Benefits
SLS & Fluoride Free
Artificial Colours Free
Toxic Chemicals Free