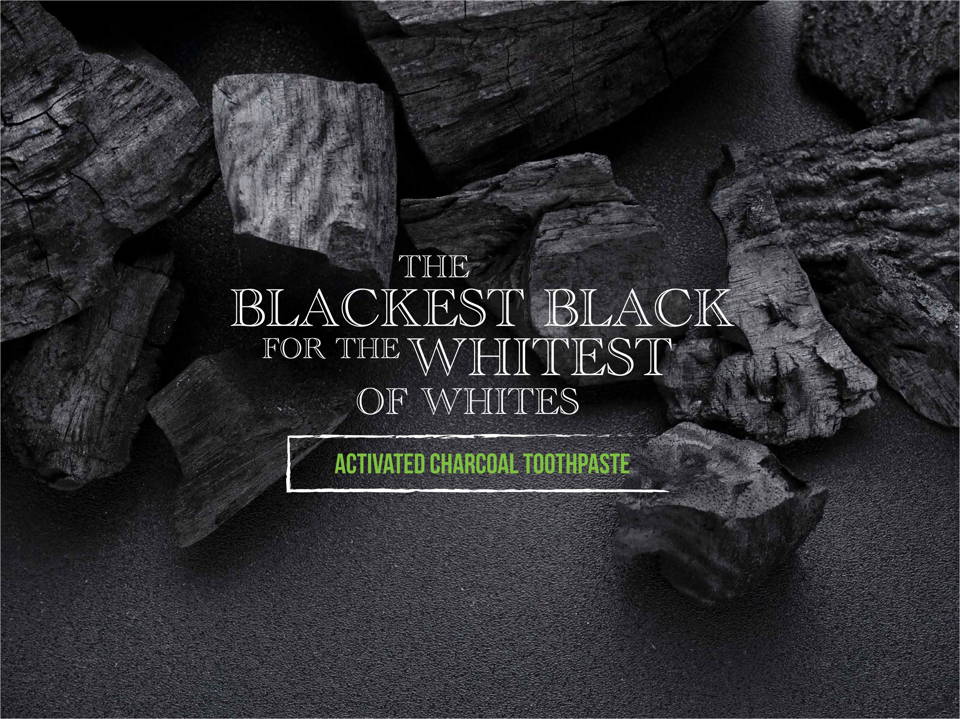 Activated Charcoal removes the stains from your Teeth's surface and restores the brightness. The porous nature of Charcoal along with certain adhesive qualities separate the stain-causing substances from your Teeth's enamel, whereas regular brushing clears up the area effectively.
COMBINING POWERFUL
NATURAL RESOURCES
Our Teeth become stained &'yellowed' due to agents that are present in certain types of foods. Coffee & Nicotine in particular are expressive in this regard. You need more than a regular Toothpaste to dislodge these stains. The combination of Activated Charcoal & Bentonite Clay work well to do the job in a safe and natural way.
LET'S BRING BACK THE LOST GLORY OF YOUR TEETH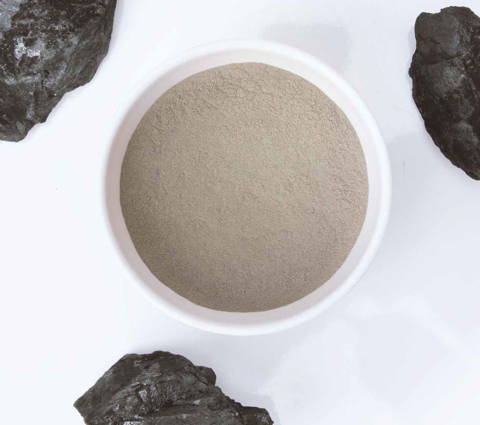 BENTONITE CLAY
COMBINES WITH CHARCOAL SAFELY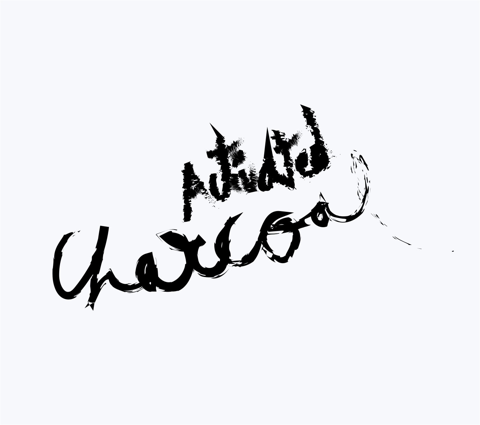 ACTIVATED CHARCOAL

CLEARS STAINS EFFECTIVELY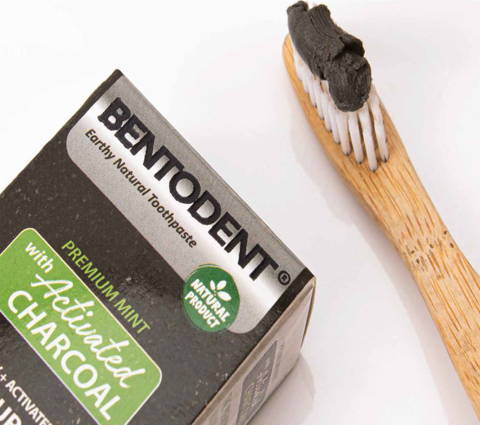 TOGETHER

THEY WORK PERFECTLY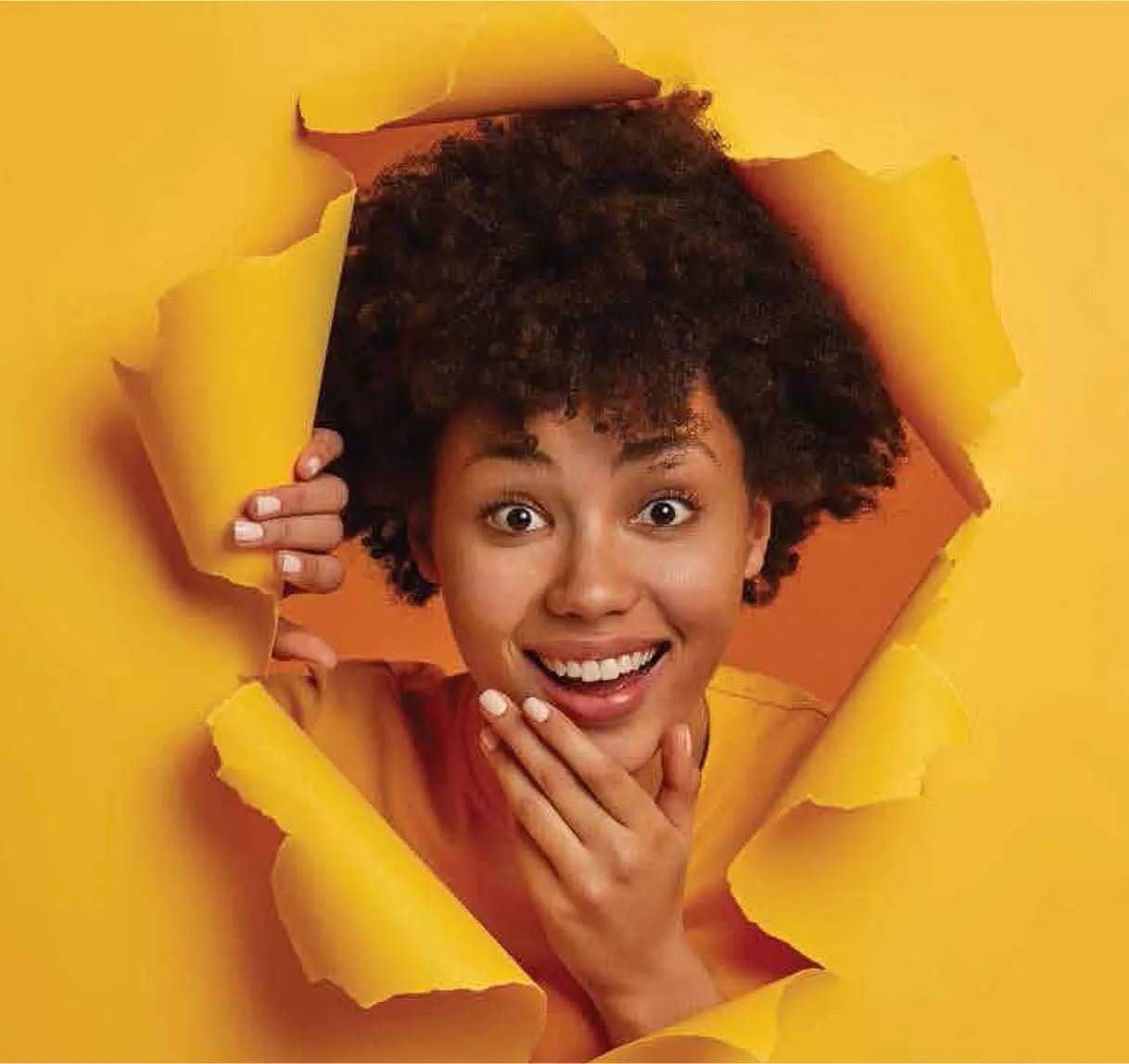 ...AND A
'BRIGHTER-WHITER'
SMILE
WHAT'S MAKING SUCH A BIG DIFFERENCE?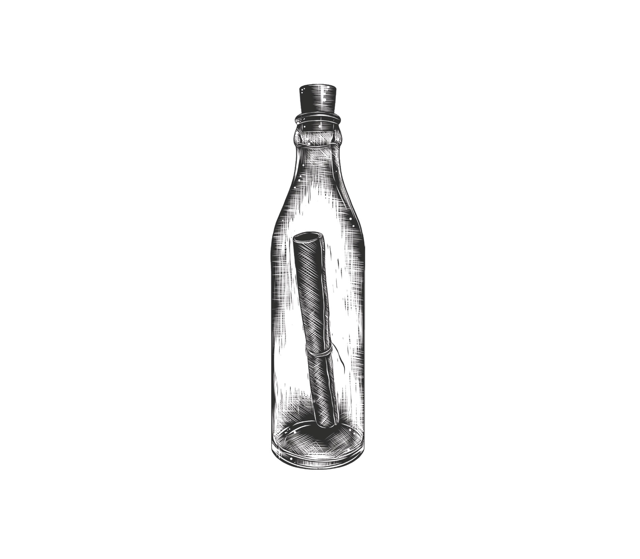 Research in the oral care domain has led us to explore and understand the workings of the Oral care system during the ancient times. The use of simple natural ingredients in particular ,holds a strong highlight.
Our Toothpastes are created with natural ingredients and do not contain SLS or any other harmful elements. It is one of the few all-natural-zero chemical Tooth pastes in the market.

ACTIVATED CHARCOAL WITH PREMIUM MINT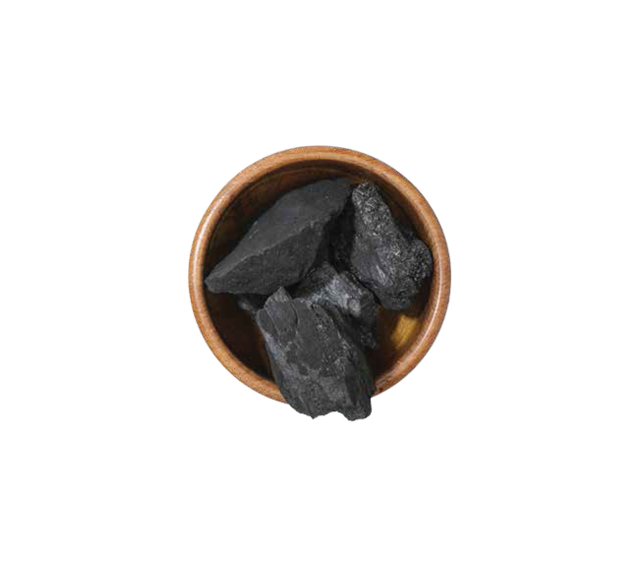 Absorbs and removes stains better than conventional Charcoal due to its 'expandable' properties. It is beneficial to utilize Activated Charcoal as a tooth cleaning agentvis-a-vis regular Charcoal

Mint leaves are the epitome of freshness. We have combined the freshness of Mint with the porousness of Charcoal to create a Toothpaste that whitens your Teeth & keeps your breath fresh all day long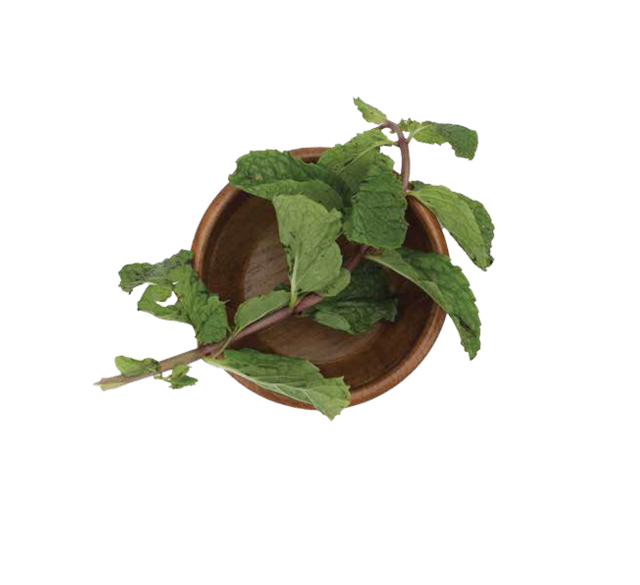 ONE OF THE MOST EFFECTIVE
TEETH-WHITENING TOOTHPASTES OUT THERE!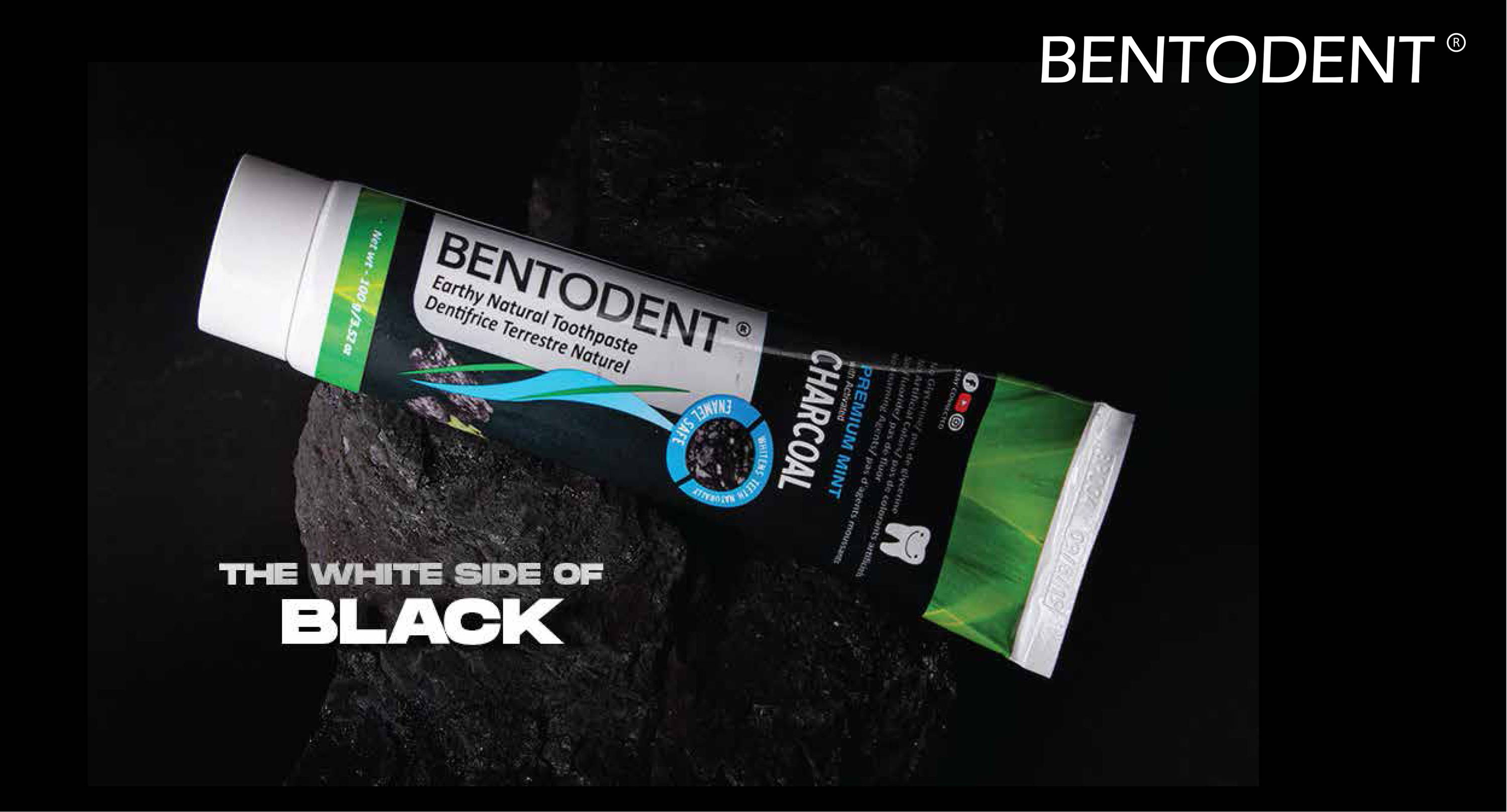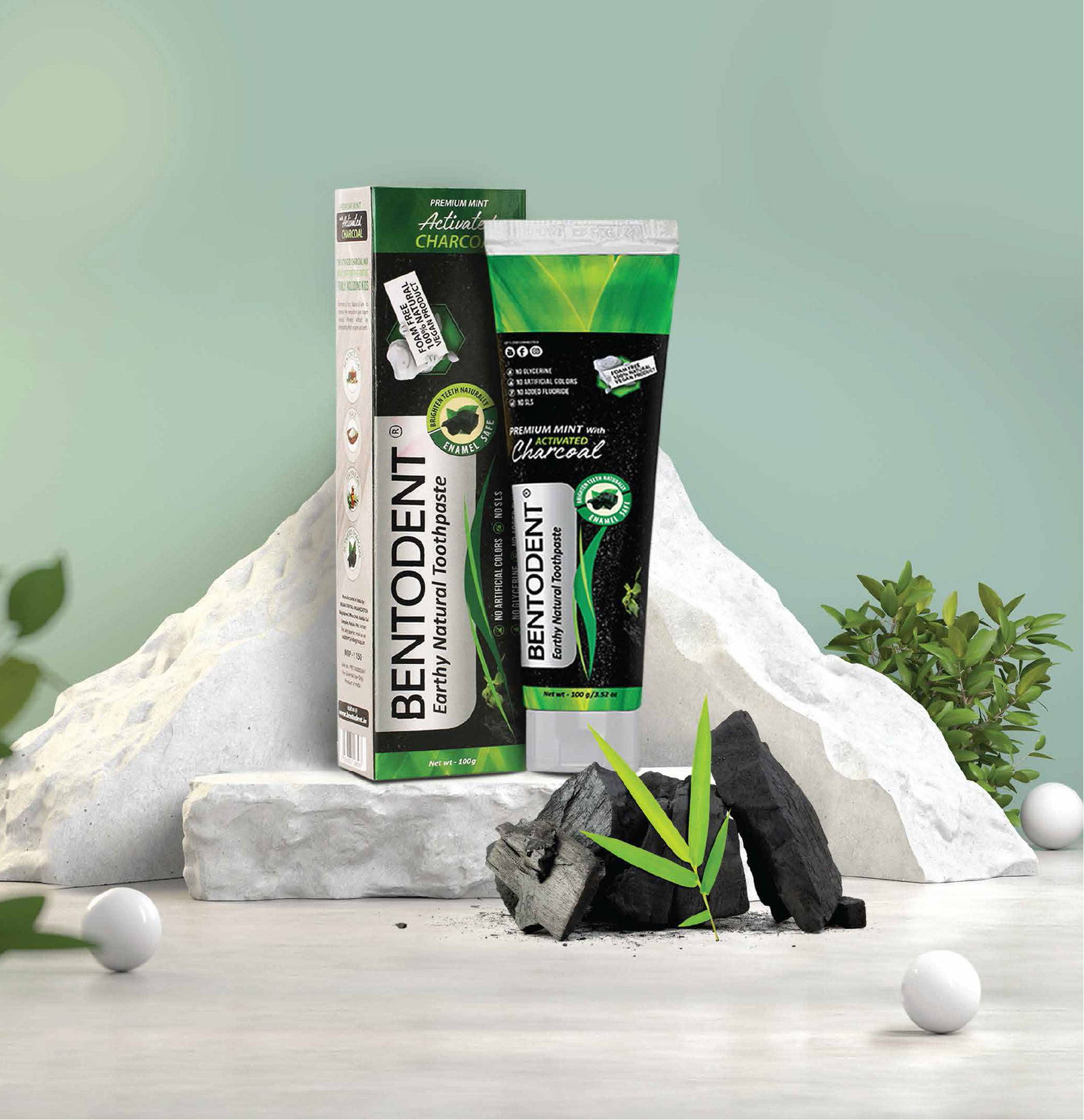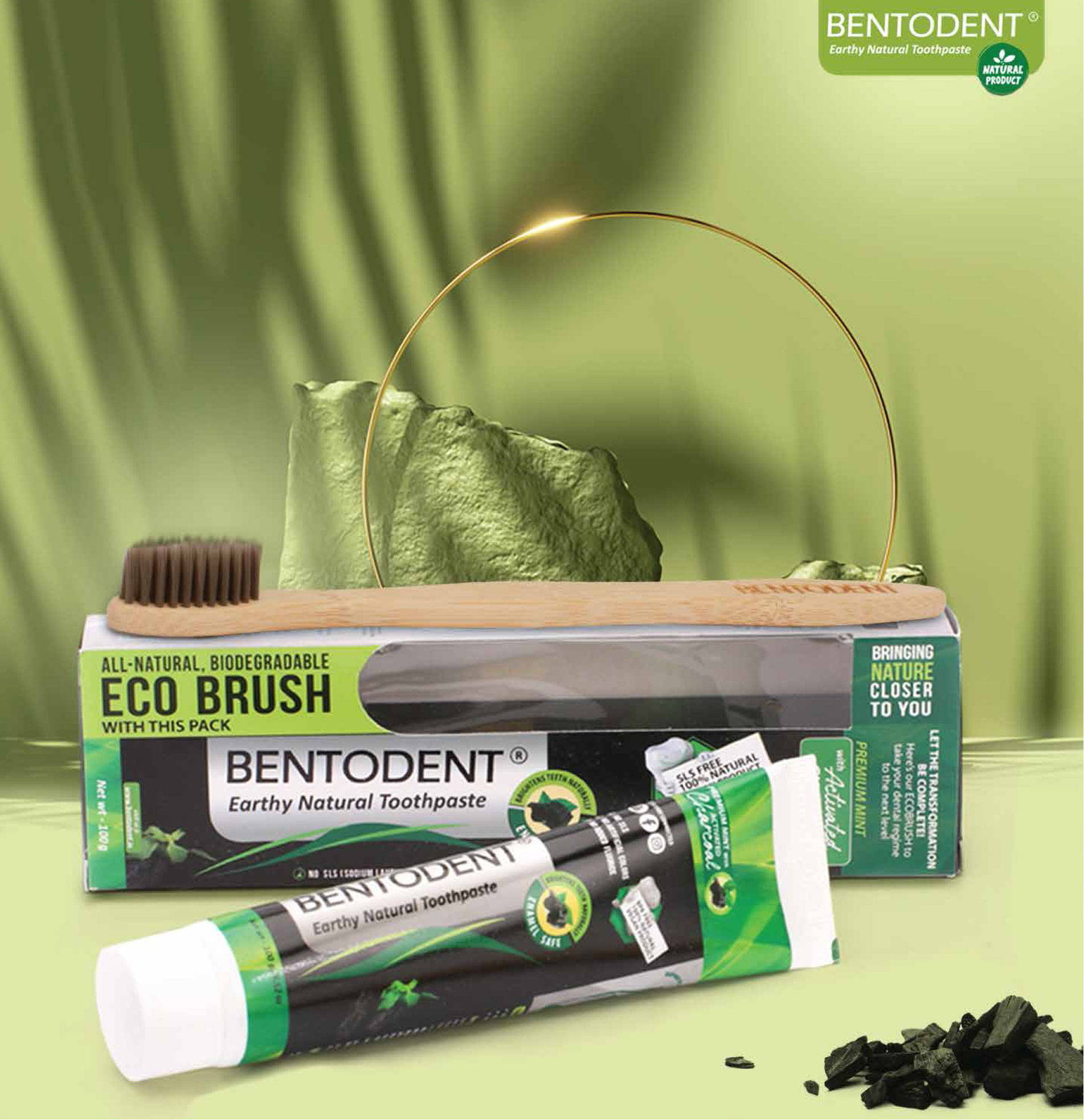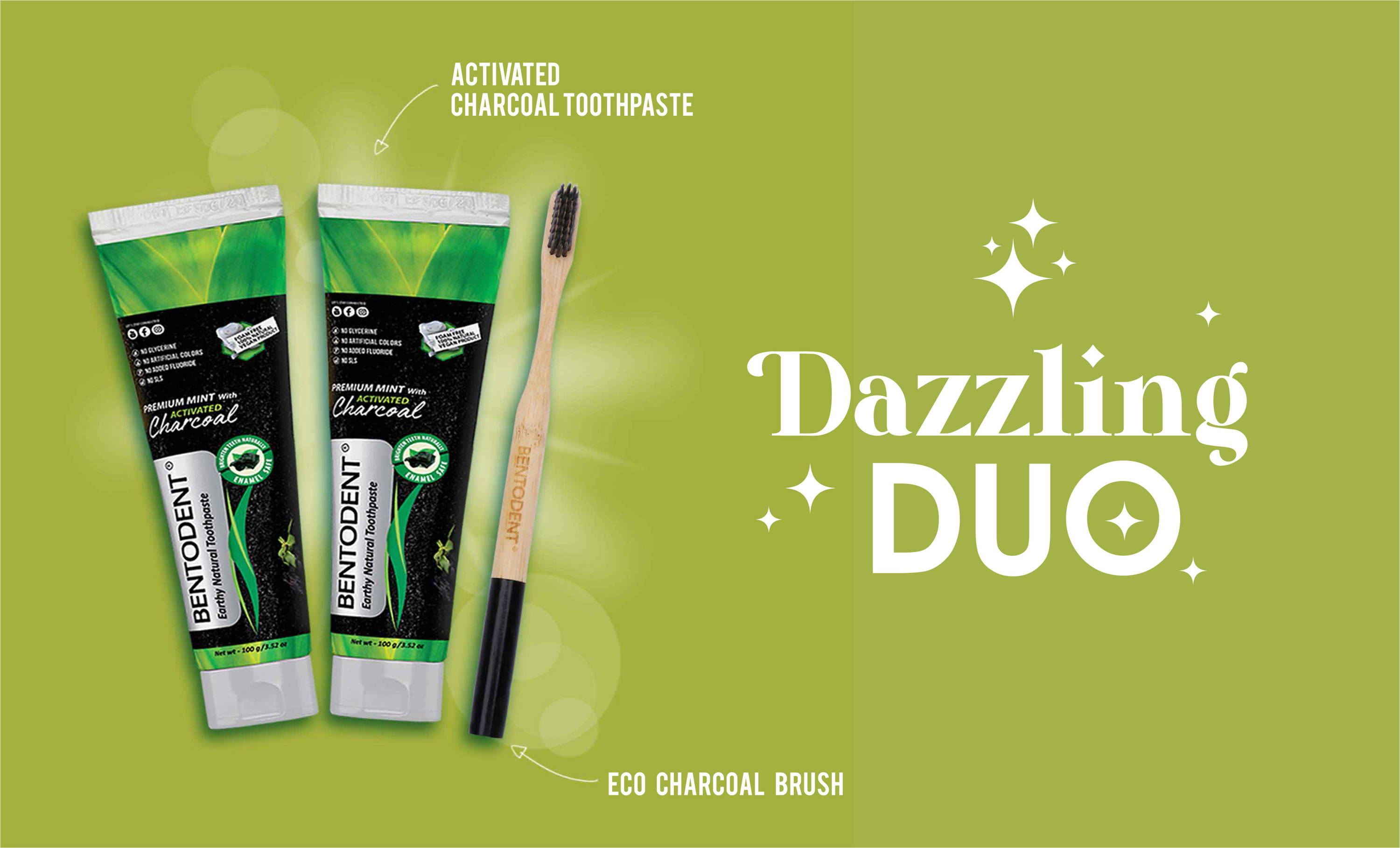 "BRIGHTER DAYS ARE HERE AGAIN!"
I never knew I could look at
my Teeth and go 'WOW' ever again!


This sounded unbelievable, but then
it has worked for me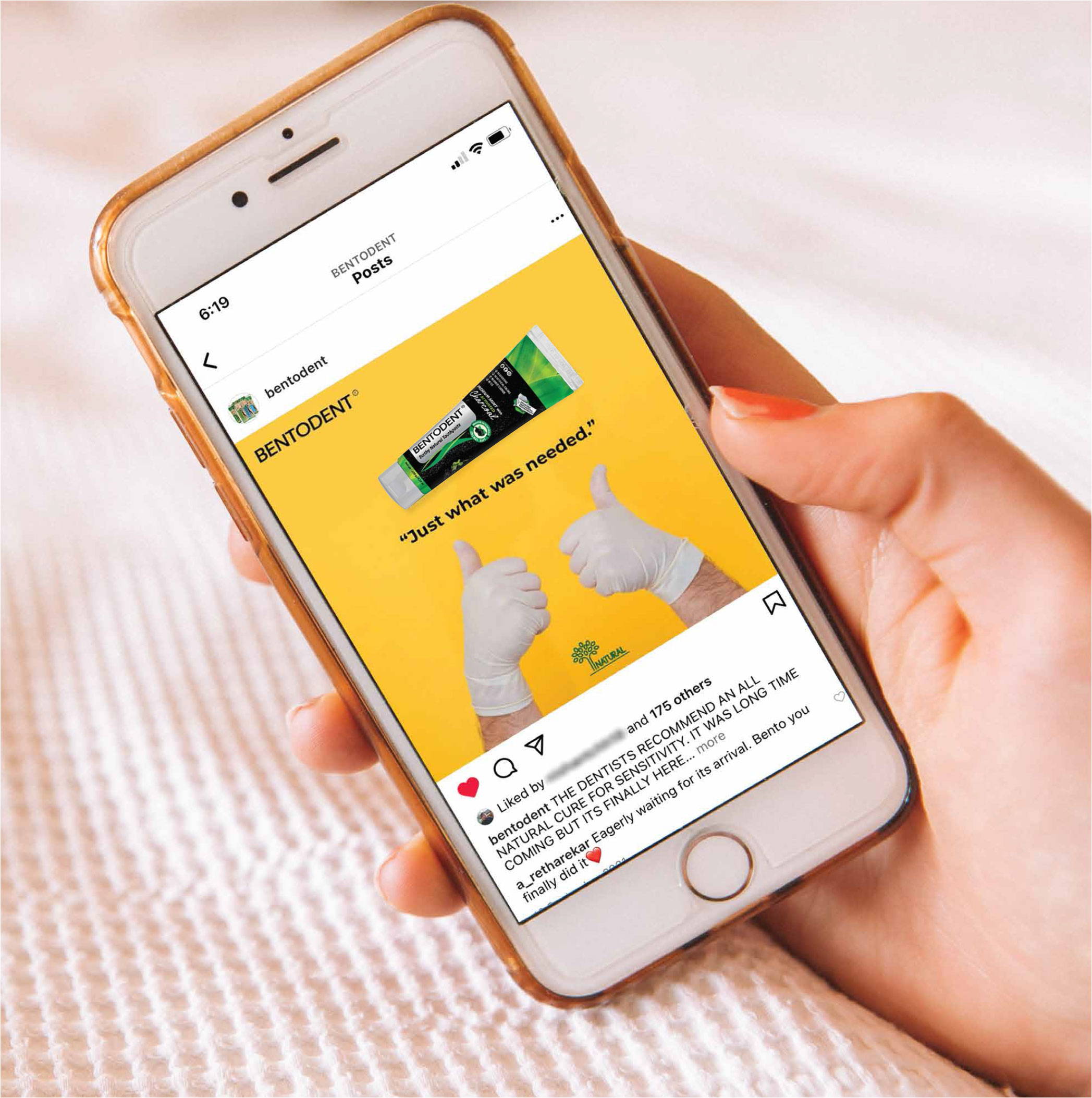 Bentodent®
Standard Toothpaste
Herbal Toothpaste
Sensitive Toothpaste
Powered By
Bentodent Clay
100% Natural
Multi-Functional Benefits
SLS & Fluoride Free
Artificial Colours Free
Toxic Chemicals Free